How to Earn Free V-Bucks in Fortnite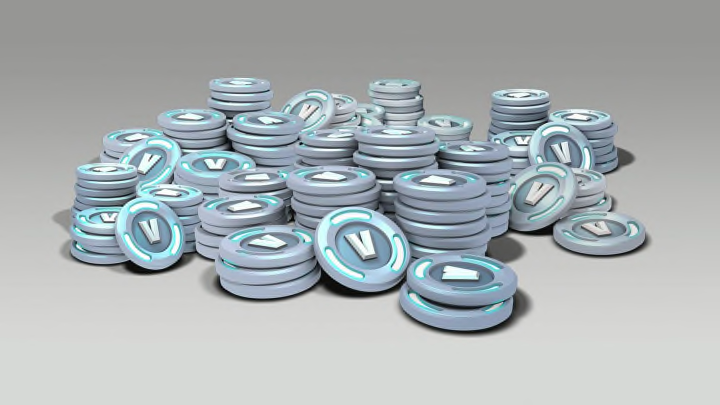 V-Bucks are a sought after commodity in Fortnite. / Epic Games
If you don't want to drop real money on V-Bucks to use on a huge array of cosmetics, you'll need to know if there are any ways to earn free V-Bucks in Fortnite.
V-Bucks, Fortnite's premium currency can be earned in a variety of ways. The fastest, but most costly, way is to purchase them via the in-game store. V-Bucks can be used to purchase various items like skins, emotes, and other cosmetic items. However, purchasing V-Bucks can be expensive, and not everyone can afford it. Fortunately, there are ways to earn V-Bucks for free in Fortnite.
It's important to note that not every method of earning V-Bucks will be active all the time. Some might only come through temporary promotions, codes, or special circumstances. Here's what you need to know.
How to Earn Free V-Bucks in Fortnite
The most consistent way to earn free V-Bucks is through the Battle Pass. Each season's Battle Pass usually contains a few offerings of V-Bucks as part of its free progression path, and even more in the Premium Battle Pass. The V-Bucks from the free Battle Pass will rarely be enough to buy some of the bigger cosmetics, but after a few seasons you'll have some to play with.
A second way is through special events. Epic Games and Fortnite very occasionally hosts events that offer players a chance to earn free V-Bucks. These events can range from simple challenges to complex tasks that require teamwork. Participating in events not only helps you earn V-Bucks but also adds to the overall gaming experience.
Another method is by joining Fortnite Crew, a subscription service that offers players exclusive in-game items, V-Bucks, and a Battle Pass for a monthly fee. While this is not exactly free, joining the Fortnite Crew can save you money in the long run. By subscribing to Fortnite Crew, you can earn up to 1,000 V-Bucks every month, which is enough to purchase various items in the game.
Lastly, every now and then Epic Games offers players free V-Bucks through promotional codes. It's not often, so players will need to be vigilant to spot any up for grabs. Players will have more luck gaining free cosmetics, such as emotes or sprays, which Epic Games gives out fairly regularly each season during special events.
Codes that have been handed out in the past will have expired by now, so if you've been sitting on a code for a while and haven't redeemed it, then it may be too late. Here's a list of all the expired codes for free V-Bucks:
Expired Codes
8Z35X-3ZWAB-BC57H-EQTQZ
FAT6P-PPE2E-4WQKV-UXP95
YNQJ7-4EVUP-RJDMT-ENRK6
PAX7N-79CGE-NMW6T-C9NZG
Z4A33-NLKR2-V9X34-G3682
RBK4T-2DBKX-PQV4W-CPT43
Be sure to check out some of our other Fortnite guides, such as the top 5 rarest Fortnite skins of 2023.