Pokémon
How to Earn Mienfoo in Pokemon GO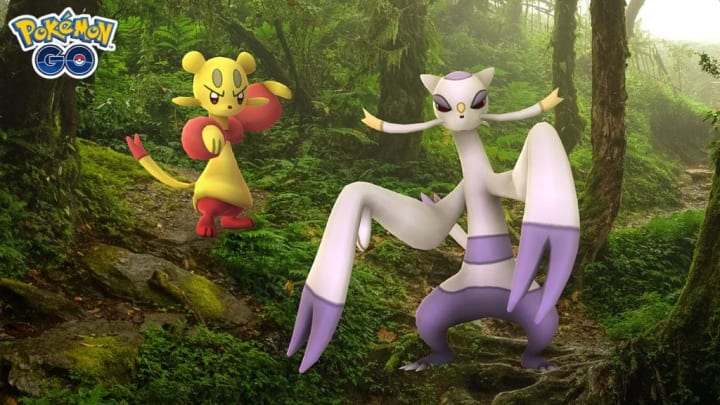 Pokemon GO trainers can now earn Mienfoo through the GO Battle League. / Niantic Labs
Pokemon GO trainers can now earn Mienfoo through the GO Battle League.
What better way for a fighting-type to make their debut than as a guaranteed reward for the toughest Pokemon GO Battle League trainers? For the duration of GO Battle Season 8, trainers will have multiple opportunities to encounter the "Martial Arts" Pokemon as they continue to rank up through the League. We've broken down exactly what they need to do in order to add this Pokemon and its evolved form to their team.
How to Earn Mienfoo in Pokemon GO
According to a post on the official Pokemon GO news blog outlining this upcoming season, trainers who take part in the GO Battle League will have a guaranteed encounter with Mienfoo at Rank 5. Once they advance beyond there, Mienfoo will join the pool of encounters trainers can be rewarded with for each additional rank-up.
This isn't an uncommon reward for trainers who take part in the GO Battle League. Niantic Labs has offered a variety of gifts in the past, including rare spawns, berries, experience, rare candies, and more. Unique incentives tend to draw in trainers who don't normally engage in player-versus-player content—incentives such as a new Pokemon debut.
Mienfoo is a Unova region native with a PokeDex number of 619. This fighting-type is best known for isolating itself in the mountains to work on its training. According to its PokeDex description, the style of its "chops and kicks" differs among distinct groups.
Trainers can evolve Mienfoo into Mienshao with 50 candies. It has a CP maximum of 3064 and hitpoint total of 149. It's attack, defense, and stamina stats are 258, 127, 163, respectively. As a pure fighting-type, we recommend sticking to a fighting-type moveset that features the quick move Low Kick and charged move Brick Break.