Overwatch
How to Earn the Free Carbon Flight Bundle in Overwatch 2
By Aaron McIntire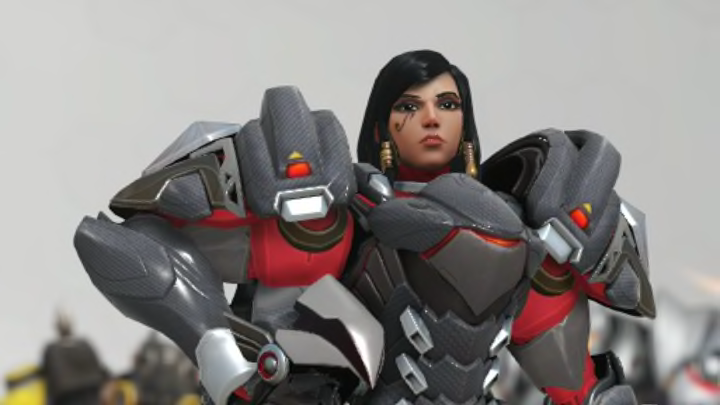 Blizzard
With Overwatch 2 being released as a free-to-play live service game, it has charged players money for its in-game cosmetics and seasonal battle passes. This method of monetization is well-known and is one of the more hotly debated issues in today's gaming landscape. Luckily, Xbox Overwatch 2 players have been rewarded with a free promotional code for an epic Overwatch 2 bundle.
Free Carbon Flight Bundle Overwatch 2 for Xbox
Overwatch 2 players who play on the Xbox series of consoles have reportedly received a message offering them a free Overwatch 2 cosmetic bundle. A message has been sent to players directly from Xbox that states "Let's get you back in the fight! Overwatch 2 has arrived and it is free to play. As a thank you for playing Overwatch 2, we'd like to give you this code for a Pharah Carbon Fibre Epic skin and Gibraltar Jet souvenir, usable in Overwatch 2."
This is good news for any Pharah players on the Xbox, a free epic skin is better than nothing, especially in a free-to-play game. Players have a year to redeem the bundle on Xbox's main website. As of now, this bundle is exclusive to Xbox players, it is unavailable for any other platforms including PC.
Many believe that the more hours put into playing on Xbox the more likely players will be directly messaged about promotional rewards like this Carbon Flight Bundle. There are other ways to get free Overwatch 2 cosmetics like using the McDonald's mobile app in Australia.