Overwatch
How to Earn the Happi Genji Skin in Overwatch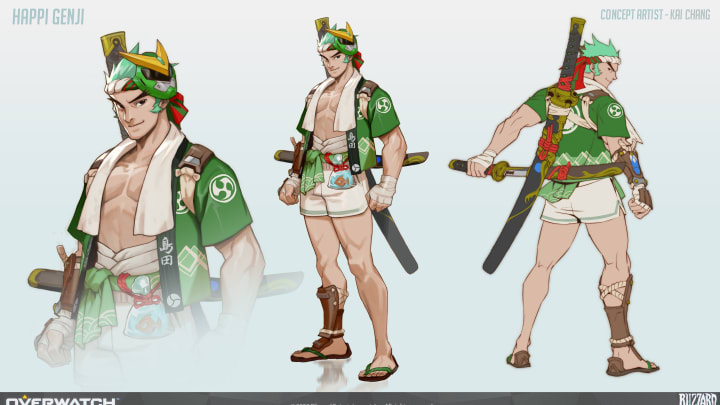 Photo Courtesy of Overwatch League
Overwatch players are getting the chance to earn a brand new cosmetic item. This new item is the Happi Genji Skin.
According to Overwatch Concept Artist, Shih Kai Chang, the Genji skin was made to show what Genji would wear if he was at the "summer festival in his hometown."
What makes this item special, is that it is available to earn for Overwatch League Tokens instead of the typical credits.
How to Earn the Happi Genji Skin in Overwatch
As we mentioned earlier, the Happi Genji skin is available for Overwatch League Tokens. Overwatch League Tokens are not a currency that you purchase, instead, you earn them.
Overwatch League Tokens are earned by watching live matches on the Overwatch League Website. For every hour spent watching, you will earn five tokens. The time tracked is continuous, meaning you can watch for a half hour twice and still get credit for the full hour. Players will also need to link their battle.net account to earn the tokens.
The Happi Genji skin will be available for 200 Overwatch League Tokens. So for you, Genji mains, start watching the live streams to earn those tokens.
The Happi Genji skin will be available to purchase starting now until Nov. 15.