Top Games
How to Earn the Orb of Power in Disney Dreamlight Valley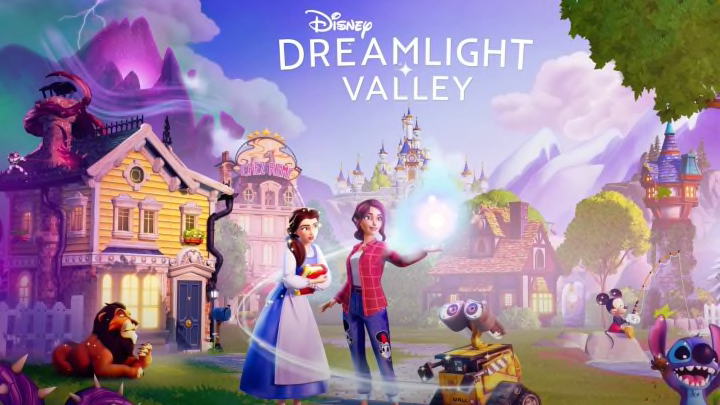 Photo Courtesy Of Disney/Gameloft / Photo Courtesy Of Disney/Gameloft
With Disney Dreamlight Valley recently released, many gamers are wondering how to earn the orb of power in-game.
Disney Dreamlight Valley was released on all platforms on Tuesday, Sept. 6, 2022. The game features many iconic Disney and Pixar characters, including Anna, Ariel, Donald Duck, Elsa, Goofy, Maui, and Wall-E, to name a few.
During the game, players live alongside some of Disney's most iconic characters and help rebuild the town after disaster strikes. One big challenge in-game is earning the Orb of Power during the "With Great Power..." quest.
How to Earn the Orb of Power in Disney Dreamlight Valley
The Orb of Power can be found in a secret cave on the beach, in order to get to the beach and the cave players need to play out some of the story in game though. Securing the Orb of Power and advancing in the game can be done in just a few simple steps.
The first step requires you to place a certain gem with three statues near the cave. The Peridot gem goes with the statue with the green crystals. The Aquamarine gem goes with the statue with the blue crystal. Which leaves the Garnet gem going with the statue with the red crystal.
Next you will have to harvest wheat, tomato and carrot. Once they are done growing, the next step should be available for players. Cook the three ingredients together to make a veggie pizza, which you should then eat.
Once you made your pizza and have eaten it, you can use your fishing pole and fish the Orb of Power out of the water in the cave. Then you will have secured the Orb of Power and can place it in the pillar in Dazzle Beach.
To finish the "With Great Power..." quest, all you have to do is talk with Ursula and Merlin to get credit for doing the quest.
This definitely is going to be a fun game to play during the coming months on a handful of different consoles.