How to Enable 2FA in Fortnite on PS5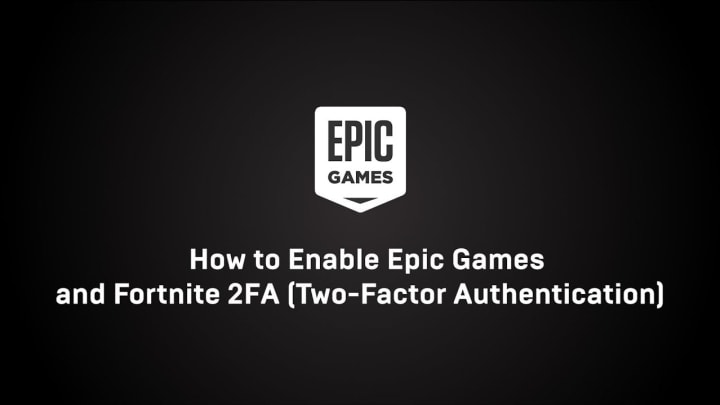 Here's how to enable Two-Factor Authentication (2FA) in Fortnite on PlayStation 5. / Photo courtesy of Epic Games
How to enable 2FA in Fortnite on PS5 is a question that all players of the platform should have considered before hopping out of the Battle Bus in Chapter 2, Season 5.
With Fortnite set to drop even more blockbuster cosmetic collabs in the near future, players should make sure their accounts and billing information are safe and secure. Here's how to enable Two-Factor Authentication (2FA) in Fortnite on PlayStation 5.
How to Enable 2FA in Fortnite on PS5
Two-Factor Authentication is used to help protect your account from unauthorized access by requiring you to enter an additional code when you sign in. Epic Games' 2FA feature currently supports the use of an authenticator app or an email address authentication method.
As such, the process for enabling 2FA on an Epic Games Account is the same regardless of which platform you play Fortnite on.
To opt into Two-Factor Authentication:
Sign into to your Epic Games' Account on their official website.
In your Account Settings, click on the Password & Security tab to view your security settings.
At the bottom of the page, under the Two-Factor Authentication heading, click to Enable Authenticator App or Enable Email Authentication as your two-factor method.
If you prefer to use an authenticator app for two-step verification, here are a few common authenticator apps that can be found in your mobile device app store:

Google Authenticator
LastPass Authenticator
Microsoft Authenticator
Authy
Enabling 2FA is especially important in titles from Epic Games, such as Fortnite, for the following reasons.

Security: 2FA increases the security of your account. Even if somebody guesses your password, they won't be able to access your account.
Free games: 2FA is required to claim some free games on the Epic Games Store.
Gifting: 2FA is required to send gifts in Fortnite.
Competing in Fortnite: 2FA is required for participation in Fortnite competitive events such as the Fortnite World Cup.
As a nice reward for enabling 2FA, Epic Games also grants players the Boogie Down emote in Fortnite.