How to Evolve Budew in Pokemon Legends: Arceus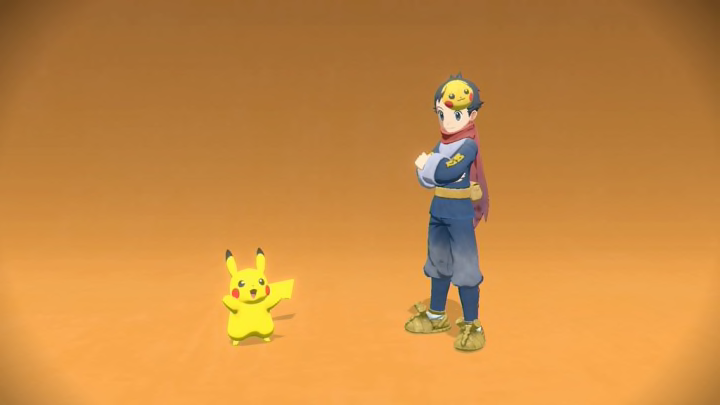 Trainers in Pokemon Legends: Arceus want to know how to evolve Budew into Roselia. / Nintendo, The Pokemon Company
Trainers in Pokemon Legends: Arceus want to know how to evolve Budew into Roselia.
As with all Pokemon games, while some things change, general staples tend to remain the same. One of these is pre-existing evolutions which, barring any extra forms, carry over from title to title. Several methods of evolution have been discovered over the years from evolutionary items such as Stones to bonding and, of course, direct leveling up.
Below, we've explained which of these corresponds to Budew.
How to Evolve Budew in Pokemon Legends: Arceus
Trainers can evolve their Budew into a Roselia when it has reached a high enough friendship level with them.
Friendship can be checked by speaking with the NPC, Belamy, after completing Mission 7 and calming down Kleavor. When spoken to, Belamy will remark that the trainer reminds them of one of their relatives who also had a way with Pokemon. From this, Belamy learned to recognize the affinity one has with their Pokemon.
The best way to increase friendship with a Pokemon is to simply carry it in the party. The longer a Pokemon is with its trainer, the higher its friendship level will grow. Friendship can also be increased by battling with them or simply interacting with them.
There is no level requirement or time of day necessary to evolve Budew. Once evolved into Roselia, it can then be further evolved into Roserade—a poison and grass-type introduced in the Sinnoh region with the release of Generation IV.
For all other evolution inquiries, make sure to check out our guide for evolving Pokemon in Pokemon Legends: Arceus.