Pokémon
How to Evolve Eevee into Leafeon in Pokemon GO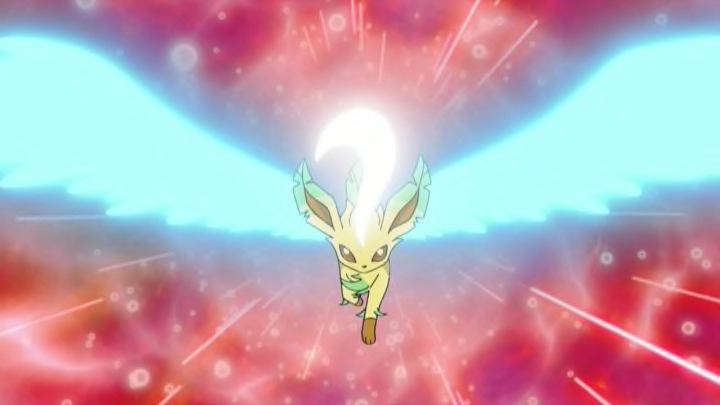 We've put together a guide into how to evolve Eevee into Leafeon in Pokemon GO. / The Pokemon Company
We've put together a guide into how to evolve Eevee into Leafeon in Pokemon GO.
Evolution has always been an integral part of the Pokemon franchise from its earliest inception. Trainers powering up and evolving Pokemon is one of the most crucial parts of the game—and Pokemon GO is no exception. Unfortunately, it's not as straightforward as other titles, leaving Niantic Labs to devise a host of unusual methods meant to echo the original games.
This includes the method used to evolve Eevee into Leafeon.
How to Evolve Eevee into Leafeon
Trainers can evolve their Eevee into a Leafeon by bringing it near a Mossy Lure and tapping the "Evolve" button. They will know their Eevee is guaranteed to become a Leafeon when the evolution's silhouette appears on the "Evolve" button.
For those who haven't used this trick yet: trainers can also name their Eevee "Rhea" for a guaranteed evolution into Leafeon if they haven't already.
This experience is meant to replicate the original method of evolution introduced in Generation IV. Trainers who wanted their Eevee to evolve into Leafeon could take it to the Mossy Rock in the Eterna Forest and train it in that area. Eventually, the Eevee would evolve into a Leafeon. The same can be done with Glaceon and the Icy Rock—which, in Pokemon GO, translates to the Glacial Lure.
This is also echoed in the latest release, Pokemon Legends: Arceus, where trainers can bring their Eevee to the Moss Rock in The Heartwood, in the Obsidian Fieldlands area.