How to Evolve Electabuzz into Elecitivire in Pokemon Legends: Arceus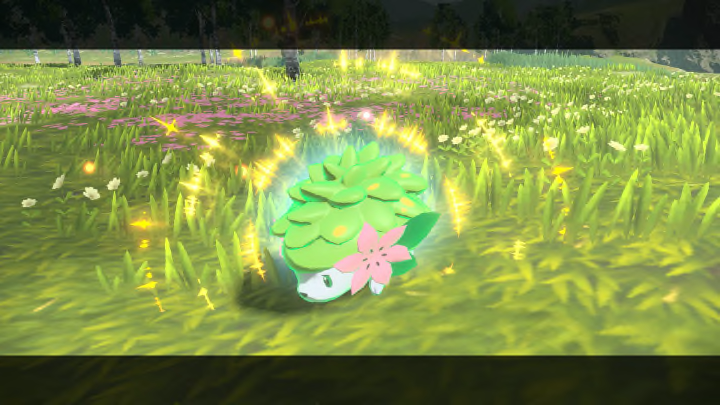 We've put together a brief explanation of how to evolve Electabuzz into Electivire in Pokemon Legends: Arceus. / Nintendo, The Pokemon Company
We've put together a brief explanation of how to evolve Electabuzz into Electivire in Pokemon Legends: Arceus.
Electabuzz was one of the Pokemon introduced with Generation I that received another branch on its evolutionary tree with the advent of Generation IV. This made it a definite choice for inclusion into Pokemon Legends: Arceus. Trainers are taken to the Hisui region, otherwise known as ancient Sinnoh, to unravel the mysteries of the region. Of course, any Pokemon that was featured in the original Sinnoh region release would have to make a comeback in Hisui.
How to Evolve Electabuzz into Elecitivire
Trainers can evolve their Electabuzz into an Electivire by using the Electirizer item.
Most trainers will likely recognize this item from its appearance in Pokemon (Brilliant) Diamond and (Shining) Pearl. It and its fire-type counterpart, the Magmarizer, were introduced as a pair in order to make their corresponding Pokemon, Electabuzz and Magmar, evolve. For more information about how to get both of these items, we recommend trainers check out our Evolutionary Item guide.
Electabuzz feeds on electrical energy and attempts to scale tall trees during thunderstorms to absorb lightning shocks. It is also known as the "Electric" Pokemon partially for this reason. Its Hisuian PokeDex number is #183.
Its evolved form, Electivire, the "Thunderbolt" Pokemon, has an electrical output that mirrors its own heart rate. With both its tails, it can produce 20,000 volts of power. Some members of this species can power entire cities for a year. Its Hisuian PokeDex number is #184.
Previously, trainers would have needed to trade their Electabuzz while it held the Electirizer. Now, they simply need to pull it from their bag and show it to the Pokemon.
For all other evolution inquiries, make sure to check out our guide for evolving Pokemon in Pokemon Legends: Arceus.