Pokémon
How to Evolve Galarian Mr. Mime into Mr. Rime in Pokemon GO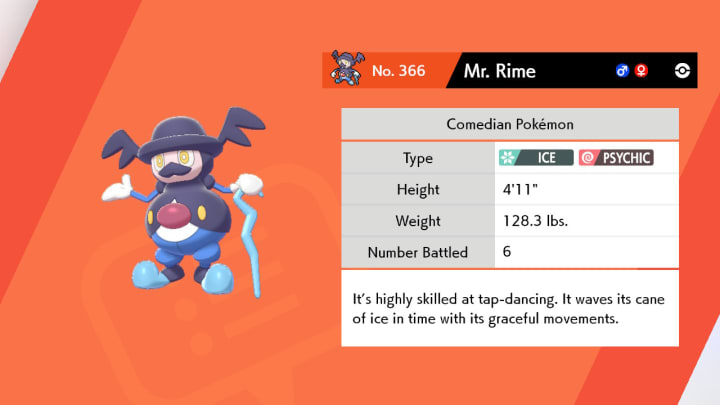 Courtesy of Niantic / Screenshot: @DecypherSh865
Want to evolve Galarian Mr. Mime into Mr. Rime in Pokemon GO? Here's everything you need to know.
As Pokemon GO has become increasingly popular for players in the past years, many search for ways to make their Pokemon even stronger. As such, there are many different ways to evolve Pokemon in the mobile game.
Galarian Mr. Mime is an average Pokemon at the start, however, players should know that evolving him into Mr. Rime makes him much stronger. Thankfully, evolving him to Mr. Rime is relatively easy and simple.
How to Evolve Galarian Mr. Mime into Mr. Rime in Pokemon GO
While there are currently a broad array of how to evolve Pokemon, Galarian Mr. Mime sticks with the traditional avenue. All players need in order to evolve him into Mr. Rime are 50 Candies. Simply scroll down in the Collections tab to find Galarain Mr. Mime, and tap 'Evolve'. If you have 50 Candies, a short animation will play and you will be rewarded with Mr. Rime.
While Mr. Rime isn't the best Pokemon for PvP battles, he can certainly be useful. Many players like to leave him in Gyms or set Mr. Rime as their 'Buddy'.
Happy collecting, Trainers!