Pokémon
How to Evolve Gligar into Gliscor in Pokemon Brilliant Diamond and Shining Pearl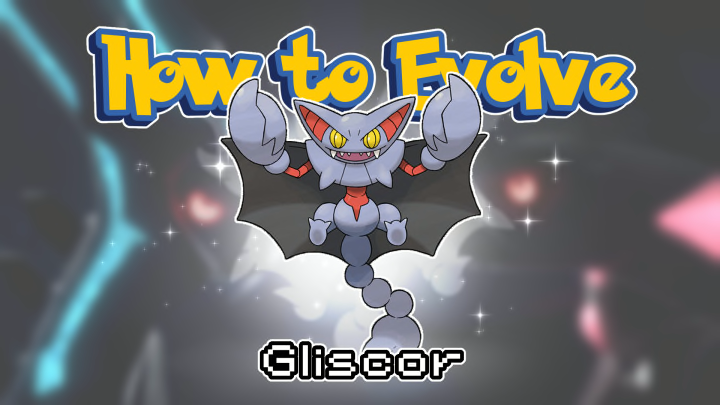 We've come up with a comprehensive guide to how trainers can evolve their Gligar into a Gliscor in Pokemon Brilliant Diamond and Shining Pearl. / The Pokemon Company
We've come up with a comprehensive guide to how trainers can evolve their Gligar into a Gliscor in Pokemon Brilliant Diamond and Shining Pearl.
Originally debuting in Generation II, Gligar is one of the few Pokemon that gained a brand new evolved form with the release of Generation IV and the Sinnoh region. Its new form, Gliscor, kept its dual ground and flying-type lineage and bat-like appearance. Strangely enough, despite all this, it's actually part of the "Bug" egg group in-game.
Here's how to evolve Gligar into Gliscor in Pokemon Brilliant Diamond and Shining Pearl.
How to Evolve Gligar into Gliscor in Pokemon BD/SP
Gliscor's evolution is a bit tricky. To evolve Gligar into Gliscor, trainers need to level it up at night while the Pokemon is holding a Razor Fang item. There is no level requirement needed to evolve in Gliscor.
The Razor Fang looks exactly as one would imagine—a white, sharp fang with a soft gold ring near the root. It can be found in the Battle Park and will be rewarded in exchange for 48 Battle Points. Additionally, when held, it carries the chance that the Pokemon's moves will make its opponent flinch.
Gliscor is also known as the "Fang Scorpion" Pokemon. It is best known for its superior gliding ability which, according to its PokeDex description, allows it to potentially circle the entire globe without flapping its wings once if it catches the right gust of wind. It hunts by observing its prey from the branches of a tree and waiting for the perfect opportunity. Its PokeDex number is #472.
Pokemon Brilliant Diamond and Shining Pearl is available now for the Nintendo Switch.