How to Evolve Lickitung into Lickilicky in Pokemon Brilliant Diamond and Shining Pearl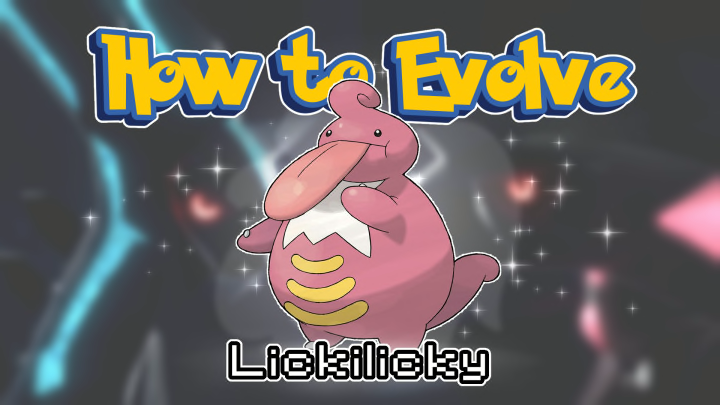 We've come up with a comprehensive guide to how trainers can evolve their Lickitung into a Lickilicky in Pokemon Brilliant Diamond and Shining Pearl / The Pokemon Company
We've come up with a comprehensive guide to how trainers can evolve their Lickitung into a Licklicky in Pokemon Brilliant Diamond and Shining Pearl.
Lickitung, one of the single-form Pokemon from Generation I, gained a brand new evolution with the release of Generation IV. While in the Sinnoh region, trainers could evolve their Lickitung into a Lickilicky with the right move set and a little persistence. Unfortunately, for some, this may be easier said than done.
Here's how to evolve a Lickitung into a Lickilicky in Pokemon Brilliant Diamond and Shining Pearl.
How to Evolve Lickitung into Lickilicky in Pokemon BD/SP
Licilicky's evolutionary requirements are as unique as it is. Trainers can evolve Lickitung into Lickilicky by leveling the Pokemon up while it knows the move "Rollout." There is no certain level needed in order to evolve.
Rollout is a physical rock-type move often used by members of the Geodude or Phanphy evolutionary family. It has 20 PP and an accuracy of 90% with 30 power. Once used, it continues for five turns, doubling the amount of damage each hit. Rollout cannot be stopped unless interrupted.
Lickitung learns Rollout at level six, meaning it likely already has the move upon capture. If not, it can be taught the move via TM04. In Brilliant Diamond and Shining Pearl, TMs once again break after use, so we encourage trainers to think the decision through before using it.
Unsurprisingly, Lickilicky is known as the "Licking" Pokemon. It is best known for its prehensile tongue which can be wrapped around anything. Anything that gets too close runs the risk of being "covered in drool." According to its PokeDex description, its saliva has a solvent that can both dissolve anything and cause a numbing sensation that "does not dissipate." Its PokeDex number is #463.
Pokemon Brilliant Diamond and Shining Pearl are available now for the Nintendo Switch.