How to Evolve Sliggoo into Goodra in Pokemon GO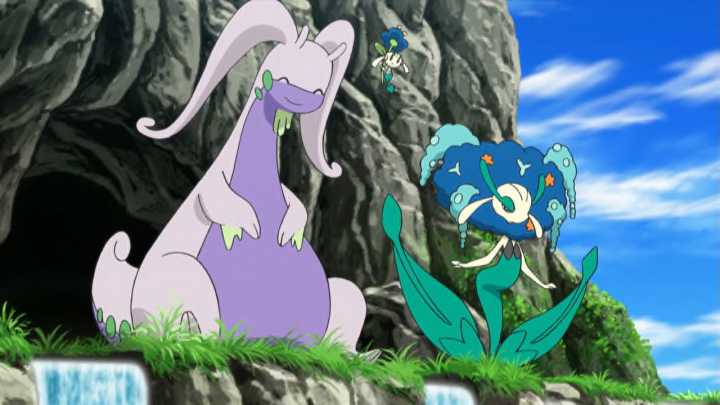 We've put together a short guide for trainers looking for the answer to how to evolve their Sliggoo into a Goodra in Pokemon GO. / Niantic Labs, The Pokemon Company
We've put together a short guide for trainers looking for the answer to how to evolve their Sliggoo into a Goodra in Pokemon GO.
This species was originally discovered in the Kalos region and has often been compared to a snail or slug due to its slimy appearance and resemblance. It debuted in Pokemon GO during the Luminous Legends X event in May 2021. Since then, trainers have been able to encounter it in the wild and—with enough luck—collect the candy amount necessary to evolve it.
Candy isn't the only necessity, however.
How to Evolve Sliggoo into Goodra
Sliggoo evolves from Goomy if given 25 candies. Later, trainers can evolve their Sliggoo into a Goodra by feeding it 100 candies while in rainy weather or within the vicinity of a Rainy Lure.
Trainers will know their Sliggoo is eligible for evolution if the silhouette of a Goodra appears on its "Evolve" button and that button is able to be tapped. Obviously, this doesn't mean they need to be standing outside during a rainstorm, but they may need to step closer to a Rainy Lure for it to recognize the Pokemon.
Once both conditions are met, trainers will be able to evolve their Pokemon.
Sliggoo, the "Soft Tissue" Pokemon, is actually completely blind as its eyes have devolved. The green markings on its face are simply carry-overs from its pre-evolved form, Goomy. In combat, It can secrete a sticky liquid that is able to dissolve anything.
Meanwhile, Goodra, the "Dragon" Pokemon, is known for its friendly nature. It often gives its trainer hugs which, unfortunately, leave them covered in a sticky slime. This, of course, is due to its connection with snails and slugs. Its PokeDex number is #706.
More information about evolving Pokemon in Pokemon GO can be found in our Evolution Guide.