Pokémon
How to Evolve Stufful in Pokemon GO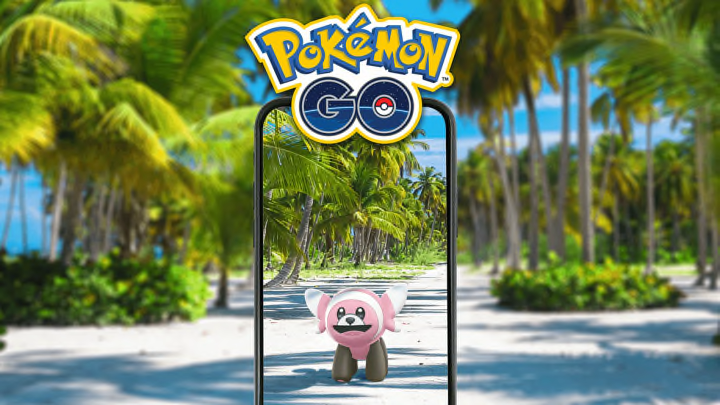 Pokemon GO / Photo Courtesy of Niantic
Trainers are wondering how to evolve Stufful in Pokemon GO.
Stufful is making its debut on April Community Day 2022. There will also be a chance to collect a Shiny version. Stufful is known as the Flailing Pokemon, and is also light and small. It could easily be a new fan-favorite in the game, due to its appearance. They will be appearing throughout the April Community Day event from 2:00-5:00 p.m. local time. Once you get a Stufful, how do you evolve it? We have the answer.
Here's how to evolve Stufful into Bewear in Pokemon GO.
Stufful Evolution in Pokemon GO
Stufful needs 400 Stufful Candy in order to evolve into Bewear. The more Stufful you catch, the more Candy you will receive.
Evolving Stufful during the Community Day Event can be beneficial to your game. By doing so, Bewear will obtain the Charged Attack Drain Punch to use in battle. In Trainer Battles, using this move will increase your Defense with 20 attack power. In Gyms and Raids, the power will increase from 20 to 50.
Engaging with the April Community Day event will increase your chances of catching a Stufful and being able to evolve it. Make sure to catch as many Stufful as possible to get Stufful Candy quickly, and in turn, you will be able to evolve your Stufful into Bewear during the event.
For more information on Stufful in Pokemon GO, check out our latest news on the April Community Day event in 2022.