Pokémon
How to Evolve Swirlix into Slurpuff in Pokemon GO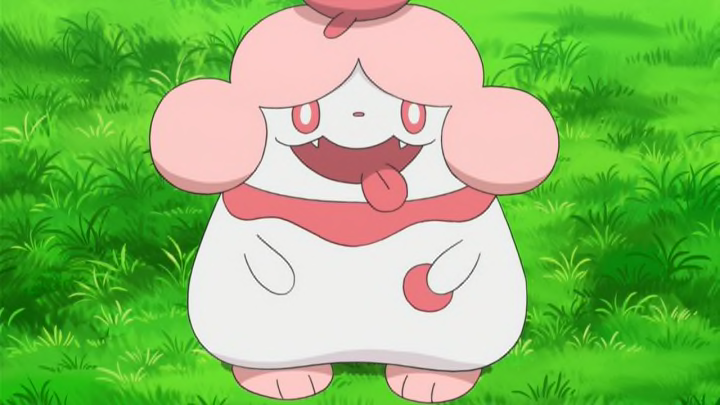 We've explained how trainers can evolve their Swirlix into a Slurpuff in Pokemon GO. / The Pokemon Company, Niantic Labs
We've explained how trainers can evolve their Swirlix into a Slurpuff in Pokemon GO.
Like many Pokemon, Swirlix requires a unique set of circumstances to evolve in the Pokemon franchise. Previously, trainers would have needed to trade their Swirlix while it held the Whipped Dream item in Kalos region introduced in Generation VI. This has been streamlined in Pokemon GO while still playing on the species' connection to the culinary arts.
Here's how to evolve your adorable Swirlix into a Slurpuff.
How to Evolve Swirlix into Slurpuff in Pokemon GO
To evolve Swirlix into Slurpuff, trainers simply need to feed it!
That's right—Swirlix can be evolved from the comfort of a trainer's very own couch if they so desire, as long as they have enough berries.
First, trainers need to swap their current Buddy with Swirlix. Then, all the need to do is feed Swirlix 25 berries. This can be done using the following features:
Using "Quick Treat" to feed Swirlix 3 berries at a time, initiating its appearance on the map.
Using "Play" to both pet and feed it as many times as the trainer desires.
Using "Snapshot" to take photos of and feed it as many times as the trainer desires.
There's no time frame in which trainers need to feed Swirlix, nor is there a cooldown between times fed. They can offer it 25 berries over a few hours, days, weeks, or all at once as long as it remains their Buddy.
For more information about evolving Pokemon using certain tasks and actions, check out our Pokemon GO Evolution Task guide.