How to Evolve Teddiursa in Pokémon Legends: Arceus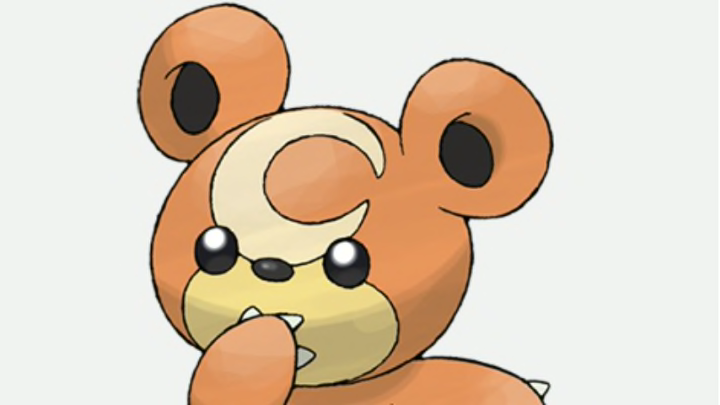 Teddiursa is a normal type Pokémon that can be found in Pokémon Legends: Arceus. / Photo Courtesy of Pokémon
Teddiursa is a normal type Pokémon that can be found in Pokémon Legends: Arceus. Teddiursa can be found with Pickup, Quick Feet, and Honey Gather as an Ability, and if evolved, can become Ursaluna.
Here's everything you need to know about how to evolve Teddiursa in Pokémon Legends: Arceus.
How to Evolve Teddiursa in Pokémon Legends: Arceus
Teddiursa has three stages of evolvement; its initial Teddiursa stage, Ursaring, and Ursaluna.
To make the first evolution to Ursaring, you'll have to first reach level 30 on your Teddiursa. Once you've reached level 30, a symbol of a Pokeball will appear over Teddiursa in your bag, and if the Pokemon is ready for evolution, the Pokeball will glow yellow.
To reach the second and last evolution to Ursaluna, you'll have to use a Peat Block in the Crimson Mirelands during a full moon. You can discover the peat block in Cobalt Coastlands while digging with Ursaring in the sand by the ocean.
Once you've got the Peat Block during a full moon with Ursaluna, you'll be able to reach the final stage of Teddiursa's evolution into Ursaluna. Ursaluna is a Normal and Ground Type with a growth rate and an EV Yield. It is one of the best available Pokémon in Legends: Arceus.
For all other evolution inquiries, make sure to check out our guide for evolving Pokemon in Pokemon Legends: Arceus.