How to Evolve Togepi in Pokémon Legends: Arceus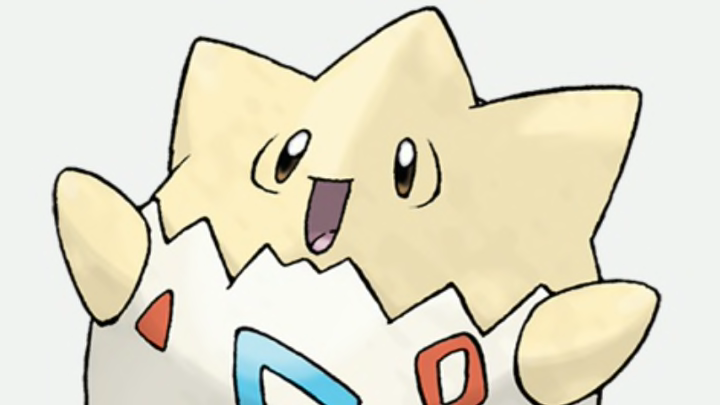 Togepi is a Fairy-Type Spike Ball Pokémon that can be found in Pokémon Legends: Arceus. / Photo Courtesy of Pokémon Pokédex
Togepi is a Fairy-Type Spike Ball Pokémon that can be found in Pokémon Legends: Arceus. Togepi can be found with Hustle, Serene Grace, and Super Luck as an Ability and if evolved, can become Togekiss.
Here's everything you need to know about how to evolve Togepi in Pokémon Legends: Arceus.
How to Evolve Togepi in Pokémon Legends: Arceus
Togepi has three stages of evolvement; its initial Togepi stage, Togetic, and Togekiss.
To make the first evolution to Togetic, you'll have to first increase your friendship. Friendship in Pokémon Legends: Arceusis a stat that symbolizes the bond between a Pokemon and their trainer. You can increase Friendship by battling with them, sending them out for resources, and any other interactions consistently. You can always check your Togepi in your bag as you build the friendship to see if it's ready to evolve.
To reach the second and last evolution to Togekiss, you'll have to use Shiny Stone on your Togetic. Shiny Stones can sometimes be obtained by breaking the shaking ores in an area. Additionally, you can purchase a Shiny Stone for 1200 Merit Points. Lastly, Shiny Stones can sometimes be found on the ground in Space-Time Distortion Zones. Be sure to pick up all items you find there, as you can turn a large profit!
Once you have your stone, you are set to evolve Togetic into Togekiss, completing Togepi's full evolution.
For all other evolution inquiries, make sure to check out our guide for evolving Pokemon in Pokemon Legends: Arceus.