How to Farm Studs in Lego Star Wars: The Skywalker Saga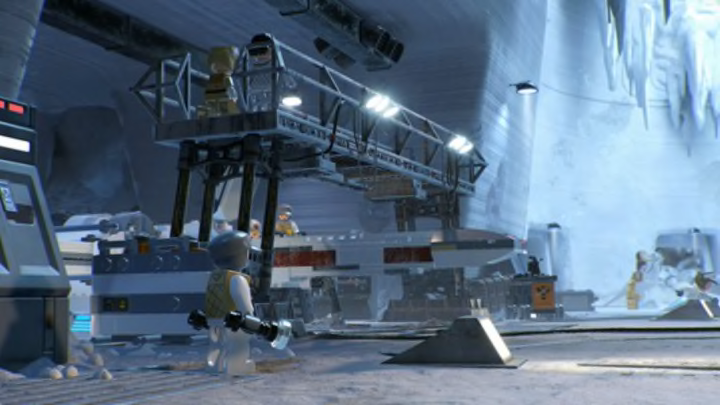 Lego Star Wars: The Skywalker Saga / TT Games
In Lego Star Wars: The Skywalker Saga, studs are used to purchase different characters and cheat codes in the game. There are hundreds of characters available to purchase in the new Lego Star Wars game, and dozens of cheats to purchase as well to add some variety and abilities to the game.
Many of these characters and cheats cost a fair amount of studs to unlock, so you'll need to play plenty of levels to collect enough studs. Alternatively, you can use this trick to Farm studs in Lego Star Wars: The Skywalker Saga. Here's how.
How to Farm Studs in Lego Star Wars: The Skywalker Saga
Before using this trick, it's recommended that you unlock the attract studs upgrade, that way you don't need to keep running around to get each studs.
To find this trick in The Skywalker Saga, you'll have to play The Empire Strikes Back. You can find the glitch at the beginning of a level called "Echo Base Escape."
When you spawn in, simply walk down the first corridor and take a left. In front of you, two doors will be shot down and drop on either side of the hallway. If you damage these, you can earn unlimited studs.
It's important to note that this mission is not available in free-play, so if you already completed the mission, you can not go back to it to farm studs.