Top Games
How to Feed Pelicans in Far Cry 6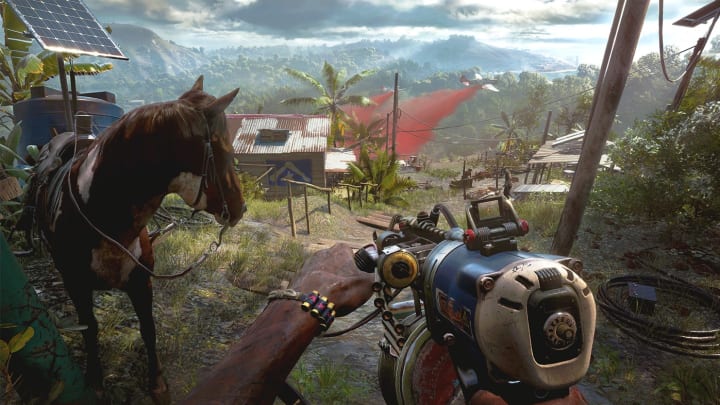 We've put together this handy guide to explain how to feed the pelicans on Yara in Far Cry 6. / Ubisoft
We've put together this handy guide to explain how to feed the pelicans on Yara in Far Cry 6.
Pelicans are both wondrous feats of nature and a terrifying example of what Mother Nature can cook up. This bird is able to swim, fly, and carry a certain amount of weight—whether that be fish to eat later, water, or your wallet—in its expandable gullet. Typically, these birds can be found strutting the local boardwalk or patrolling the shores for food. This is no different in Far Cry 6.
How to Feed Pelicans in Far Cry 6
First, to feed a pelican, players will need to find one. They can usually be found along the eastern coast of La Joya. There is no guarantee that one will be waiting for Dani once they arrive but they will eventually show up soon enough. They can easily be spotted flying in overhead should the shores be empty.
Pelicans, like any other wildlife creature, tend to be skittish around humans. We recommend players keep low to the ground and creep up on the birds so they aren't spotted before they can get close. If they wander out of sight, they can be tracked by listening to their movements, so players shouldn't find themselves accidentally stumbling into one.
Once they get close enough, an interaction prompt should appear to feed the bird. Be sure to have the crosshair over it and not be too far away. Once the corresponding button is pressed, Dani will offer the pelican some food.
That's all there is to it!
Far Cry 6 is available for PC, Xbox One/Series S|X, and PlayStation 4/5.