How to Find Feathers in Fortnite Chapter 3 Season 1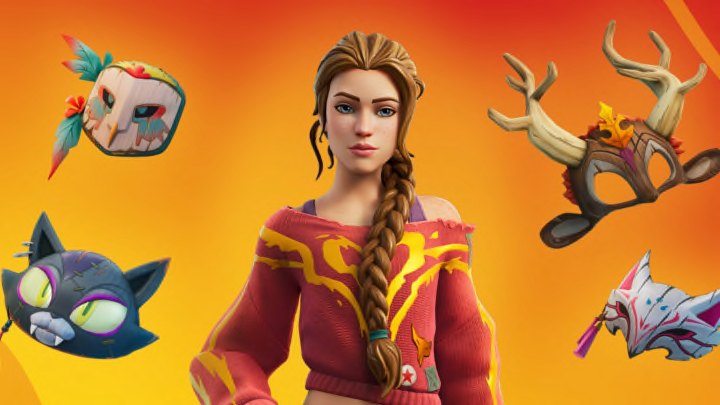 Image courtesy of Epic Games
Feathers in Fortnite are the latest collectible needed to unlock Haven's Masks. Here's what you need to know.
Feathers are the new collectible to be found across Fortnite in Chapter 3, Season 1. Thanks to the recent update, players can now locate Feathers around the island in order to earn special cosmetics - Haven's Masks.
If you have Fortnite's Battle Pass for this season, you'll notice that you'll be able to unlock Haven herself. In doing so, you'll have access to a number of animal-themed masks that require Feathers and certain completed challenges in order to be unlocked.
So, where exactly do you find these feathers?
How to Find Feathers in Fortnite Chapter 3 Season 1
Luckily, Feathers shouldn't be in short supply. Thanks to a recent hotfix, the drop-rate for Feathers has been dramatically increased. Players will find these Feathers in chests of every kind, including rare chests, IO chests, and Vaults.
Simply playing through a match like you normally would, opening chests, will likely enable you to pick up a few Feathers along the way, naturally. It's important to remember that before you can purchase a mask with your Feathers, you'll need to complete that mask's challenge.
There are a total of 30 masks for players to collect which require a different amount of Feathers, ranging from 10 to 20.
Sadly, these masks will only be available to those who own the Battle Pass. They'll likely be available right up until the season ends in mid-March, so be sure to grab what you can before they're gone for good.