How to Find the Hidden I in Fortnite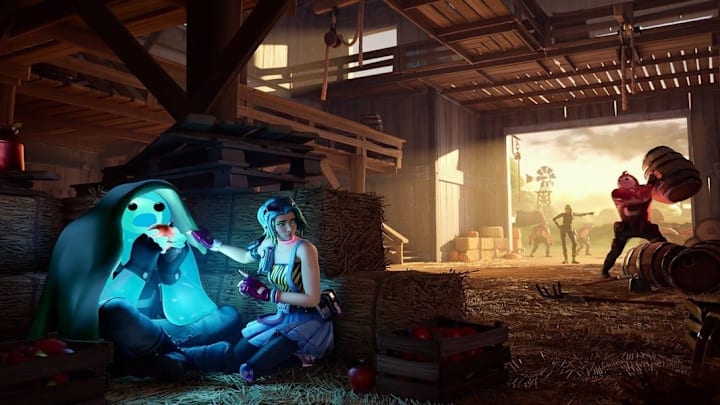 How to find the hidden I in Fortnite in Fortnite Chapter 2 can be tricky to figure out. Here's where the hidden I is located, plus how players can figure out these challenges for themselves.
How to Find the Hidden I in Fortnite
The major hint for finding the hidden I is actually in the loading screen known as "Hide and Seek," which shows several Fortnite players taking cover behind a hay bale while other players search a barn for them. As with the hidden letters of past weeks, this loading screen gives players an idea of where to look for the hidden letter.
Since the loading screen shows players in a barn, we can deduce that the hidden letter I is located somewhere in Frenzy Farm. Once you enter the barn where the letter I is hidden, you may be stuck figuring out where to look next. If you refer back to the loading screen again, you'll see that a character in the background is pointing to the side of the image — practically giving it away.
If you position yourself to where that character was standing — in the main entrance to the barn — and head left, you'll see the letter I floating in the second story window.
Image courtesy of Epic Games