How to Get a Broom in Hogwarts Legacy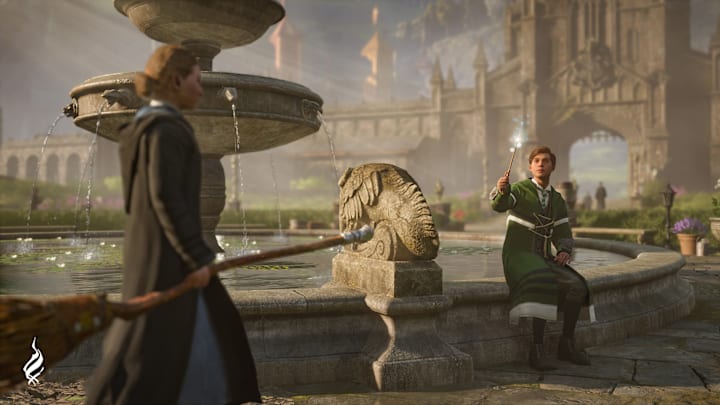 Warner Bros. Games
Players diving into Hogwarts Legacy will be eager to get their hands on a broom to start flying around the map. Here's what you need to know.
Hogwarts Legacy, the latest RPG from Warner Bros. Games, takes players into the Wizarding World of the 1800s. With an original story, players find themselves as students beginning their journey at Hogwarts as fifth years. Throughout the game, players will visit a variety of locations, new and familiar, encounter magical creatures and learn a wide selection of spells to aid their journey.
One feature that has gotten plenty of fans excited is broom flight, with many keen to explore the grounds of Hogwarts from the air. But the ability won't be available to players immediately.
How to Unlock Broom Flight in Hogwarts Legacy
To unlock broom flight in Hogwarts Legacy, players need to progress through the main story until they're prompted to make their way to Flying Class.
As you can imagine, Flying Class will involve a tutorial on flying brooms. After the class, players will need to make their way to Hogsmeade and head to Spintwitch's Sporting Needs store. Here, players can purchase a broom of their own.
Once bought, players can fly around the open world of Hogwarts Legacy, minus a few restricted areas. Sadly, Quidditch isn't available to play as an in-game sport, but players will still be able to get a feel for the flying mechanic around the grounds.
Hogwarts Legacy launches on Feb. 10 for PS5, Xbox Series X|S and PC. The game launches on April 4 for PS4 and Xbox One, then July 25 for Nintendo Switch.