Top Games
How to Get a Lollipop in Animal Crossing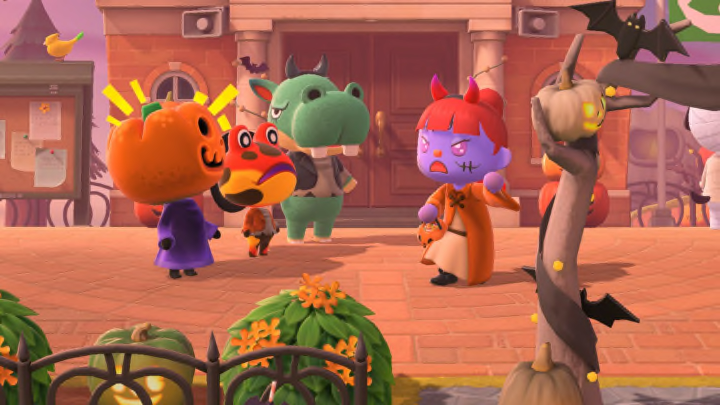 Animal Crossing Halloween Event / Credit to Nintendo
To get all of the Halloween exclusive items players will need to know how to get a lollipop in Animal Crossing: New Horizons.
The Lollipop is a Halloween event special item that players can use to earn exclusive spooky items from Jack the self-proclaims Czar of Halloween. Players can earn up to three different rewards from Jack by giving him lollipops: a Spooky Carriage, a Spooky Carriage DIY Recipe and a Spooky Wand DIY Recipe. After these three items have been collected Jack will only reward the player with duplicates of the Jack's Robe and Jack's Face items.
How to Get a Lollipop in Animal Crossing
Lollipops are a special event item and as such cannot be bought from Nook's Cranny or any other shop. Instead players will have to participate in the Halloween Night event on October 31.
To complete this event players will have to purchase Candy from any store on the island and then pass them out to different villagers wandering around the Island. When given candy the villagers will reward the player with either a Halloween event exclusive item or a lollipop. Villagers will only play Trick or Treat with the player so often, but there is a workaround. If players walk into their home and then immediately leave then villagers will be able to play Trick or Treat again regardless of how recently they have played.
Villagers that are still inside their home will not play Trick or Treat and have no chance of offering the player a lollipop.