How to Get a Shovel in Cozy Grove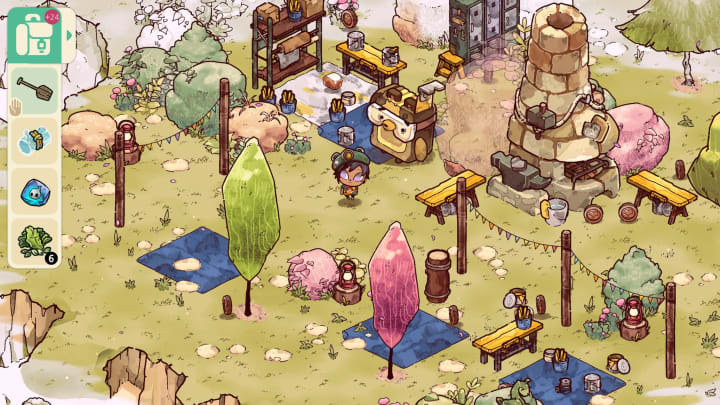 Jeremy Gruffle is the craft-master spirit bear, and the key to getting a shovel. / Photo courtesy of Spry Fox
The shovel is the first essential tool you'll get in your time playing Cozy Grove, and even as it sees more wear and tear it will never lose its usefulness.
How to Get a Shovel in Cozy Grove
One of the holes a shovel will let you dig up. / Photo courtesy of Spry Fox
From the moment you step foot on Cozy Grove, you'll start seeing small patches of light brown dirt with a hole in the center. Walking over to them will give you a prompt recommended you get a shovel before you try to dig up whatever's buried there.
To get a shovel, you'll need to progress through the first few steps of the game's story. After completing quests for Charlotte Pine, the next spirit bear you'll meet will be the craftsman (crafstbear?) Jeremy Gruffle. You can find him due west of your campsite, and completing a quest or two for him will earn you the shovel. This allows you to dig up all kinds of materials from the holes around the island, including potatoes and other root vegetables.
These holes will periodically refresh with new materials to harvest, but each time you dig one up your shovel's durability will drop by one. When it ultimately breaks, you'll have to bring it back to Gruffle to have it repaired.