How to Get Billionaire Boys Club Clothing in NBA 2K22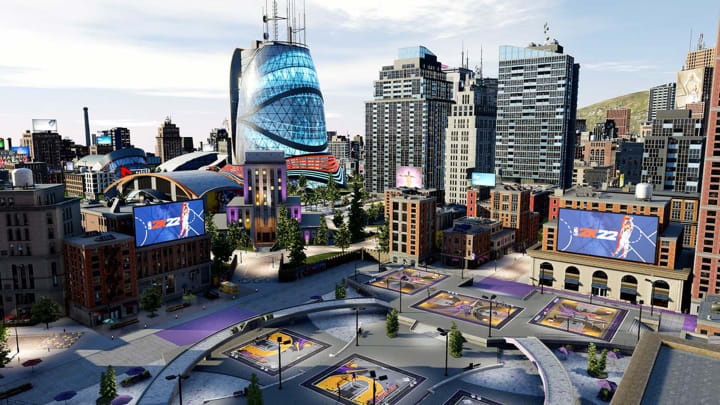 Photo courtesy of 2K
Clothing is a big part of NBA 2K22, as players are always on the lookout for the latest fashionable item to flex. With an extensive list of apparel partners this year, NBA 2K22 has a wide range of options to choose from. With the first drops of the game revealed, some players are already shopping for Billionaire Boys Club clothing. Here's what players should know about acquiring the brand's new clothing in NBA 2K22:
How to Get Billionaire Boys Club Clothing in NBA 2K22
In order to get Billionaire Boys Club clothing, players will first need to load into the Neighborhood. From there they should visit a nearby elevator and select "Promenade," located on the fourth floor. In the Promenade players will be able to visit a slew of stores, all of which carry different clothing brands.
List of all clothing brands available in NBA 2K22 / Photo courtesy of 2K
Many stores will correlate with big-name brands and exclusively sell clothing from that brand. There is no dedicated store for Billionaire Boys Club though. Players wishing to buy some clothes from Billionaire Boys Club will need to visit Swag's. Swag's is located in between the Pro-AM play area and the NBA Store.
Before buying any clothing, players will first need to collect enough Virtual Currency, or VC. Price's for Billionaire Boys Club clothing will vary but tend to be more affordable compared to some of the bigger-name brands out there like Nike and Adidas, along with the official NBA Store.