How to Get Call of Duty League Major 5 Rewards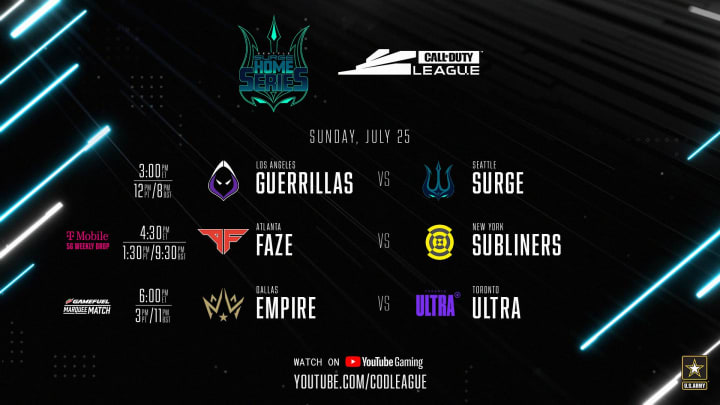 This season of the Call of Duty League (CDL) rewards fans and viewers of the sport just for tuning in. / Activision
This season of the Call of Duty League (CDL) rewards fans and viewers of the sport just for tuning in.
Fans of the CDL, rejoice. Now, Activision is offering the chance to earn in-game rewards for the Major 5 just by lending them your eyeballs. For a few short hours spent attending a YouTube stream, fans with an active YouTube and Activision account can receive in-game cosmetics, tokens, and more.
Here's how to claim the Major 5 rewards that kicked off on Thursday, July 22.
How to Get Call of Duty League Major 5 Rewards
Fans will need to sign-up in order to begin receiving rewards for watching the league. They'll need an Activision account to receive the rewards and a YouTube account to track their viewership. We've outlined what to do below:
Create an Activision account via the CDL website.
Log in to the YouTube account currently used to watch the season.
Locate the "Settings" option from the drop-down menu on the upper right.
From the listings on the left, select "Connected Apps."
Find "Activision ID" and click the "Connect" button.
Authorize the connection via the Activision account.
As long as the accounts are connected, users will earn rewards to their Activision account just by watching steams of the league. Players report it takes about three hours to collect all the rewards currently available. However, watching through Stage 5 will also reward loyal fans with Double Battle Pass and regular EXP.
A set of calling cards will become available through watching the Championship on Sunday, Aug 1.