Pokémon
How to Get Charizard Mega Energy in Pokemon GO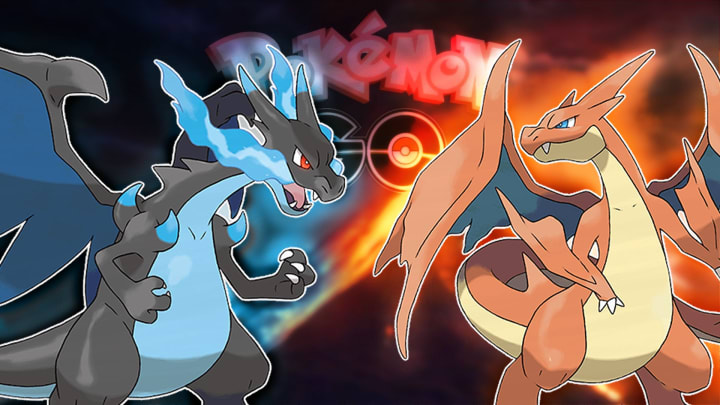 We've discovered the most effective ways to get Charizard Mega Energy in Pokemon GO / Niantic Labs, The Pokemon Company
We've discovered the most effective ways to get Charizard Mega Energy in Pokemon GO.
Mega evolutions and the process of mega-evolving were introduced into Pokemon GO on Aug. 27, 2020—but the unique forms were part of the fandom for much longer. Originally introduced in the animated series, Mega Evolution is a temporary state prompted by a strong bond between the Pokemon and its trainer. In Pokemon GO, this is achieved by collecting a certain amount of Mega Energy.
Charizard Mega Energy in Pokemon GO
There are three ways to collect Mega Energy for a specific Pokemon:
Defeat its Mega Evolution in a Mega Raid
Complete Mega-themed Research Tasks
Walk with a previously mega-evolved buddy.
For Charizard, specifically, trainers will need to defeat either Mega Charizard X or Mega Charizard Y, complete Mega Charizard research, or walk with a Charizard that has previously been mega-evolved.
The amount of Mega energy received depends on several factors. In Raids, trainers will net more energy according to the time taken in the battle. Walking with an eligible buddy or completing the associated tasks have set values.
Trainers will be given the option to evolve their Charizard into either Mega X or Y forms when available. They only need to tap the desired option when prompted. Both forms cost the same amount of Mega Energy—250 units.
Mega Evolution makes Pokemon much more powerful for a certain length of time, indicated by a new temporary form for the duration of the evolution. It may also change a Pokemon's type—for example: Mega Charizard X becomes a dragon-type.
While Mega Charizard Y does not change type, it does receive a notable CP increase.
More information about mega evolution can be found on Niantic Labs' support blog.