Top Games
How to Get D.A.R.C.I Exotic Bundle Drop in Destiny 2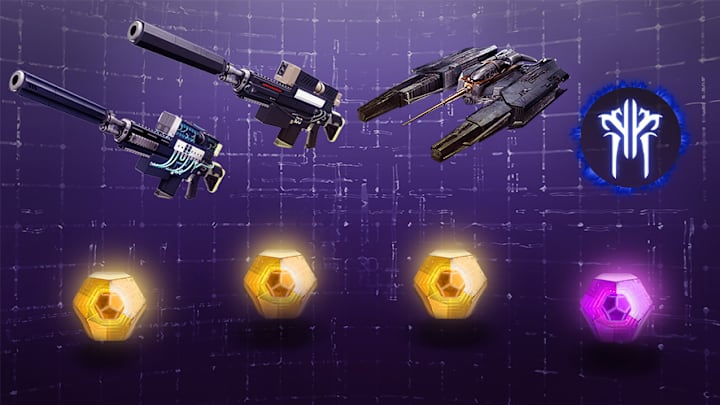 Image Courtesy of Prime Gamin
Here's everything you need to know to get a hold of the D.A.R.C.I Exotic Bundle drop in Destiny 2.
There is nothing better than free merch in a free-to-play game. With all the free swag up for grabs lately, it is clear that the developers of Destiny 2 understand this well. As part of a partnership with Prime Gaming, they are offering 12 monthly bundle drops to members of the subscription service.
This month's drop features the D.A.R.C.I exotic weapon as well as several other goodies like the Cleans Up Good Weapon Ornament, the Machinoform Exotic Ship, and the Plunder Projection Legendary Ghost Holo.
Image Courtesy of Amazon Gaming
How to Get D.A.R.C.I Exotic Bundle Drop in Destiny 2
To take advantage of the drop, gamers must have an active Amazon Prime membership. Prime Video subscribers may also be able to access Prime Gaming, depending on their location. To see if your country is supported, click here.
After that, it's as easy as three simple steps.
Log in to Prime Gaming, and select your platform.
(Destiny 2 is free-to-play on PC via Steam, Xbox One, PS4, and Stadia)
Link your Bungie and Amazon accounts under the Accounts & Linking settings on Bungie's website. (Your Destiny 2 account should already be linked to Bungie. If not click here).
Log into Destiny 2 and visit Amanda Holliday in the Tower's hangar to collect your Exotic gear drop.