How to Get Diamond Players in MLB The Show 20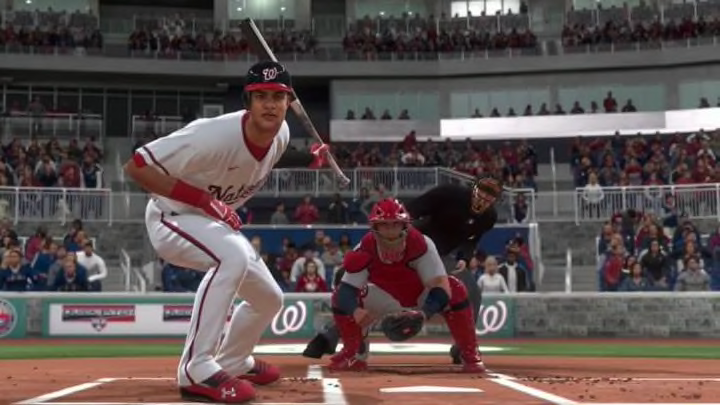 Knowing how to get diamond players in MLB The Show 20 can make the difference between struggling and dominating in Diamond Dynasty. / Courtesy of Sony Entertainment
Knowing how to get diamond players in MLB The Show 20 can make the difference between struggling and dominating in Diamond Dynasty. Here's everything you need to know about the most effective ways to get a roster full of diamond players in MLB The Show 20.
How to Get Diamond Players in MLB The Show 20
Trying to get high rated players in Diamond Dynasty is a grind that can be draining if done in the wrong way. There are a couple of quick ways to get diamond levels players to help improve your team without having to spend any real life currency.
The easiest way to get diamond players in MLB The Show 20 is to play through the various Conquest maps that are available, such as the Shark Conquest Map, to earn hidden rewards that can give you up to dozens of packs.
Those packs can either contain one or more diamond players or players that can be sold for Stubs, which allow you to buy diamond players in the market. There's every the chance that one of the hidden rewards you stumble upon might be 1,000 or more Stubs.
Another great way to earn diamond players is to play through The Programs, which each have a different theme and can get you a diamond card if you get 50 stars within each of the Team Affinity Programs. With 30 MLB teams to play with, you can get a roster of diamond players with relative ease. The Player Programs will also give you access to exclusive legendary cards, which can help boost your Diamond Dynasty team even further towards victory and help you dominate ranked seasons.