Top Games
How to Get Fading Twilight in Genshin Impact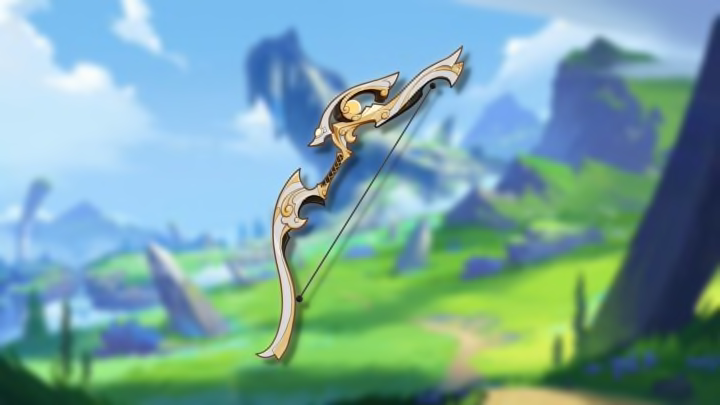 Genshin Impact Fading Twilight Bow / Image courtesy of miHoYo
For players who watched the Genshin Impact 2.7 livestream, they may be wondering how to get their hands on a Fading Twilight.
Fading Twilight is a 4-Star Bow that is coming to Genshin Impact in Version 2.7 (which launches on May 31). The weapon will be able to be obtained as a prize by partaking in the Perilous Trail event, which is also coming in Version 2.7.
The Perilous Trail event is a part of the next sequence of the game's main quest. Players will team up with Yelan, Yanfei, Itto, and Kuki Shinobu as they become stranded in The Chasm. Players will also encounter Xiao during the event, who is conducting his own investigation on the mysteries of the new area. While full details on the event and it's challenges have not yet been released, we know that new phases of the event will be unlocked each day during the first three days of the event.
Unlike most weapons, players will need to acquire Glowing Gems (rather than weapon copies) to refine Fading Twilight. These Gems will also be able to be obtained through the Perilous Trail's event. At the moment, it is unknown what base and second stats of the bow will be. However, since it is releasing at the same time as the new 5-Star Bow user Yelan, players speculate that the bow will likely work well with her kit, and serve as a free-to-play substitution for the new 5-Star Bow also coming to the update (Aqua Simulacra).