How to Get Free Bundle Call of Duty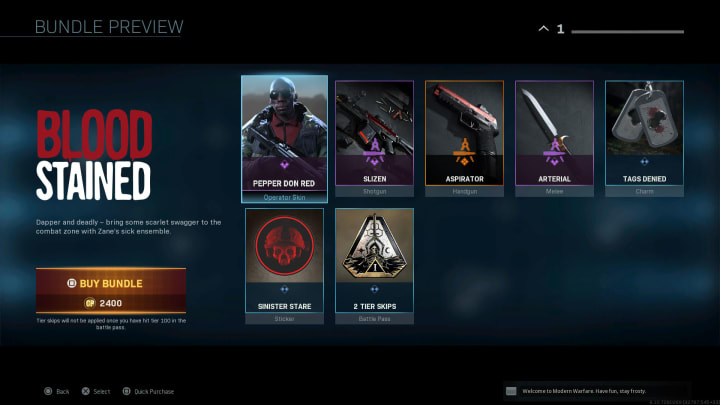 Call of Duty players have the chance to get a free bundle in the store / Photo by Activision/Infinity Ward
How to get free bundle Call of Duty is something fans are wondering after Infinity Ward and Activision announced that there was some free content in the store.
Call of Duty: Modern Warfare, the latest entry in the popular first-person shooter franchise, brought the series back to a modern setting. Fans were excited for the soft reboot as it was a breath of fresh air after being mostly set in the future lately.
Additionally, Modern Warfare introduced a new content cycle including major free content drops. In the midst of Season One, Infinity Ward added some more free content for players.
How to Get Free Bundle Call of Duty
Infinity Ward announced in a blog post on Dec. 17 that players could claim a free bundle in the store. Here's how to claim it.
"In addition, a free gift pack will be available in the Modern Warfare Store for all players on December 18 at 10 a.m. PT! Find it in the 'Just For You' section of the Store. Also expect a weekend of Double Weapon XP," Infinity Ward said in a blog post.
Call of Duty: Modern Warfare is available for PlayStation 4, Xbox One and PC on the Battle.net client.