Top Games
How to Get Invited to the Diablo IV Closed End Game Beta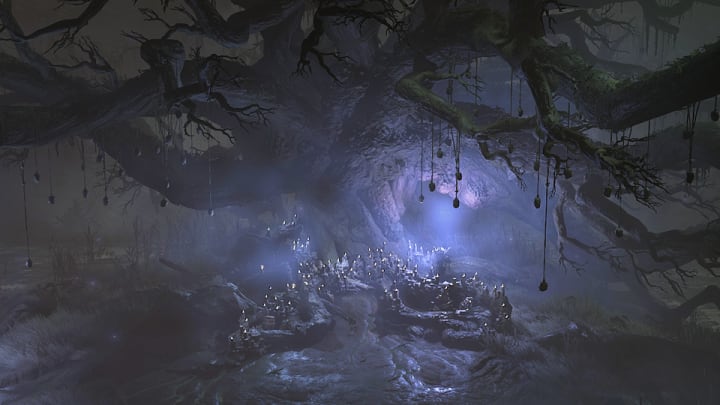 Photo courtesy of Blizzard
Blizzard revealed some exciting news Monday, giving players a chance to test out end-game experiences inside Diablo IV. But based on the "closed" description, it's not as easy as signing up for it. Blizzard is doing research on players currently playing end-game experiences in existing Diablo titles, and will be sending out selective invites based on the data they acquire.
The good news is the beta is for multiple platforms, not just PCs.
"This Closed Beta will be confidential, meaning players invited will be unable to publicly talk about or share their gameplay experience. Additionally, the Closed End Game Beta will be playable on PC and Xbox Series X|S, Xbox One, PlayStation 5, and PlayStation 4 consoles—cross-play and cross-progress for all platforms will also be supported."
As the blog post states, players will be unable to share their experiences yet with the public. The other surprising news is that the actual campaign of the game is off limits as Blizzard does not want to spoil the story but instead, test out core features of the end-game, the longest time period players will enjoy. It's a smart process as current Diablo players have been enjoying Diablo III for years.
How to Get Invited for the Diablo IV Closed End Game Beta
"Specifically, we'll be using gameplay data to invite a limited number of Diablo players who have recently spent significant amounts of time playing the end-game experiences of Diablo II: Resurrected and Diablo III. If you believe you fit the requirements to be one of the selected players, you can help ensure our invitation to the Closed End Game Beta reaches you by following the steps below."
Visit the Battle.net website or open the Battle.net launcher.
Click your username that's displayed in the top right-hand corner of the screen and click "Account Settings" or "View Account" depending on the platform.
Click the "Privacy & Communication" menu option then scroll down to "Communication Preferences."
Click the "Update" button and make sure the "News and Special Offers from Battle.net" option is enabled*.
That means if you don't want to leave it up to chance, follow the steps above, and if you're what Blizzard is looking for, you'll be able to test out the game.
When is the Diablo IV Closed End Game Beta?
No specific date was given, but Blizzard did state the beta was "soon." Plus, the requirements to qualify for the beta are supposed to be done by Oct. 11. Which means a mid-to-late October start date seems feasible, just in time for Halloween.