Top Games
How to Get Iron Ingots in Cozy Grove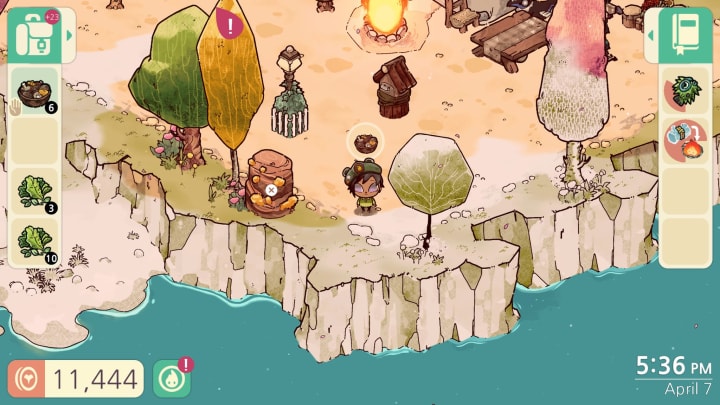 Iron ingots can be mined from these rocks that jut out of the ground. / Photo courtesy of Spry Fox
Iron ingots are a vital material in Cozy Grove, and not one to which players gain immediate access when starting their island. But that doesn't stop Mr. Kit, the giant fox spirit and shop owner, from selling items that require ingots to buy, or craftsman Jeremy Gruffle from requiring them in recipes.
How to Get Iron Ingots in Cozy Grove
Burning is a multi-use function that can smelt, cook or char. / Photo courtesy of Spry Fox
If you're confused about how to get your hands on iron ingots — or about how to get other mining materials — you'll be comforted to know the process isn't immediately clear.
To start, you'll need to have completed around three days of quests for Jeremy Gruffle to even unlock the pickaxe. This will allow you to harvest ores from certain rocks scattered around the island. Once you've got those ores collected, bring them over to Flamey and burn them. This will melt them down into ingots you can use in crafting.