League of Legends
How to Get League of Legends Worlds 2021 Watch Rewards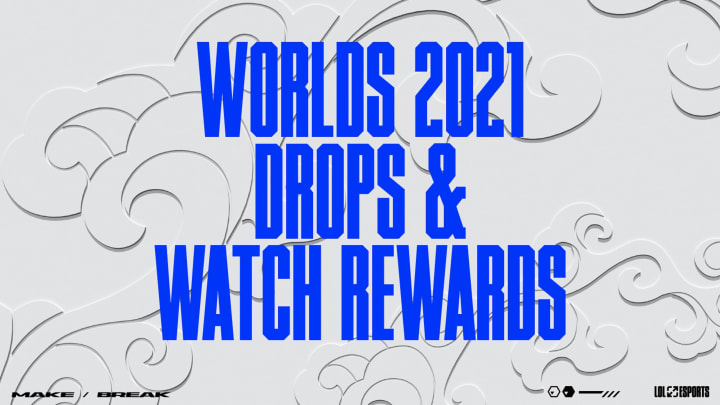 Image courtesy of Riot Games
The League of Legends Worlds Championship is set to begin on Oct. 5. Here's how you can earn the watch rewards.
The 2021 League of Legends Worlds Championship has been moved from China to Iceland due to travel restrictions surrounding the COVID-19 pandemic. Sadly, fans are not able to attend this event in-person due to the restrictions. Instead, they will be able to watch along via livestreams.
Riot Games has announced the Drops and Watch Rewards available for those who follow along. Here's how to get your hands on the offerings.
How to Get League of Legends Worlds 2021 Watch Rewards
Starting from the Play-In stage, fans will be able to obtain rewards in the following ways:
Through Watch Rewards
Through Drops
And by playing Pick'em
Through each option, fans will have the chance to earn Hextech Chests, Esports Capsules, or the new Worlds Rewards Capsule. The World Rewards Capsules offer the chance for fans to get one random item from either Worlds-exclusive Emotes and Icons for 2021 (excluding team logos), Esports Capsule, or Hextech Chest & Key.
For Drops, players will need to log in to lolesports.com with their Riot account and watch live Worlds matches for a chance to grab Worlds Rewards Capsules and other rewards. Keep in mind that drops are random and can happen at any time of the day. Some are connected to certain moments of the tournament. For example, for a Pentakill a Drop is guaranteed to happen. For a stolen objective, a Drop might happen, but isn't guaranteed.
So, ensure you're logged into lolesports.com with your Riot account and watch through the live matches. Note that rewards can't be collected when watching on-demand. Some Drops differ depending on region, others are given out in limited quantities. Be sure to watch along with your fingers crossed.