How to Get Magma Masters Pack in Fortnite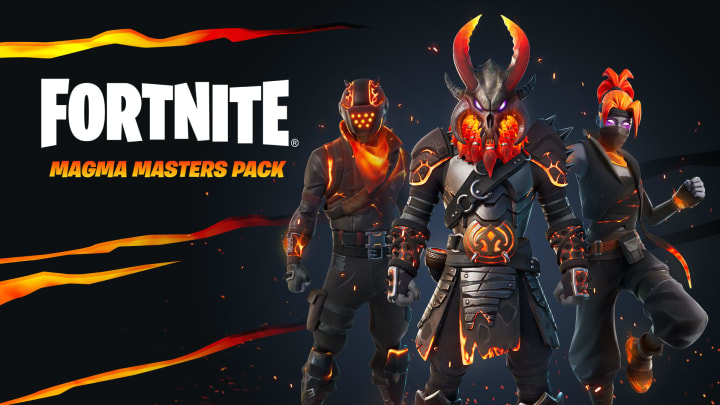 A new darker Magma Masters skin pack is currently available through the Epic Games store, here's how to get it. | Photo by Epic Games /
Just as the summer season is heating up the nation, Fortnite has just released the newest "Magma Masters" pack that's currently out in the store now, here's how to get it.
How to Get Magma Masters Pack in Fortnite
It was only a matter of time before Fortnite would release another skin set, and the new Magma Masters pack does not disappoint as the skins puts a darker and edgier shade to the otherwise vibrant and colorful nature of the game.
The skin bundle is available through the Epic Games store, which costs $14.99, but all items may not be available in the "Save the World" mode.
The included items in the bundle are as follows:
Molten Ragnarock outfit
Feathered Flames back bling
Roast Lord outfit
Tire Fire back bling
Incinerator Kuno outfit
Flaming Dual Kama back bling
Certain skins from the bundle are currently not available for individual purchasing at the time of writing this story, however, it's likely it won't be soon before long until the skins are available for V-Buck purchasing in the Fortnite store.
As to what the relevance is to the aliens that are invading Fortnite island is quite ambiguous, though if players want to equip themselves with a proper alien-hunting outfit, à la Loki Laufeyson, the July Crew Pack is currently out as of July 1. However, it may be best to look as edgy with the Magma Masters skins ahead of the newest v17.20 patch that is currently live for the game.