How to Get Modern Warfare Rewards by Watching CDL Matches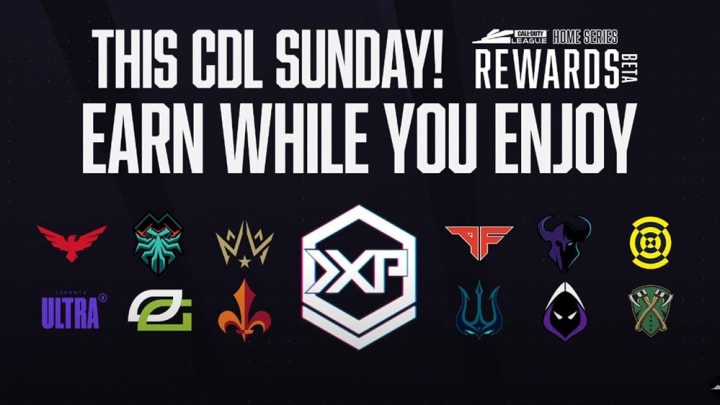 Fans can now link their Activision accounts to the CDL website or COD companion app to earn in-game rewards for their favorite teams. / Photo courtesy of Call of Duty League
How to get Modern Warfare rewards by watching your favorite teams in the CDL Home Series Broadcasts is as simple as linking your Activision accounts to the companion app. Fans can also navigate to the official Call of Duty League website to link their accounts. 
With CDL returning for Call of Duty: Modern Warfare after a hiatus due to the COVID-19 pandemic, the excitement surrounding the league is as sharp as ever. In response, Activision is rolling out a beta test of the rewards-for-watching program, to gauge fan interest.
How to Get Modern Warfare Rewards by Watching CDL Matches
In order to qualify for the rewards, fans need to have their Activision accounts linked while simultaneously watching on the CDL official website or in the companion app. Although YouTube is the official platform of the CDL, in order to claim your rewards you need to bypass the platform altogether. 
Once linked, fans can start collecting rewards after only five minutes of watch-time. With a total of 42 tiers to siphon through, and five home series still left in the current CDL season, that leaves plenty of time for fans to earn gear related to their favorite team. Rewards for the event include:
Double XP

Double Weapon XP

Calling Cards for CDL teams

Banners

Spray Tags

Emblems
All items collected are linked to your Activision account, so they can be used across all platforms including PlayStation 4, Xbox One, and PC. The Seattle Surge Home series takes place this weekend.