How to Get the Armaguerra 43 SMG in Warzone Pacific Season 2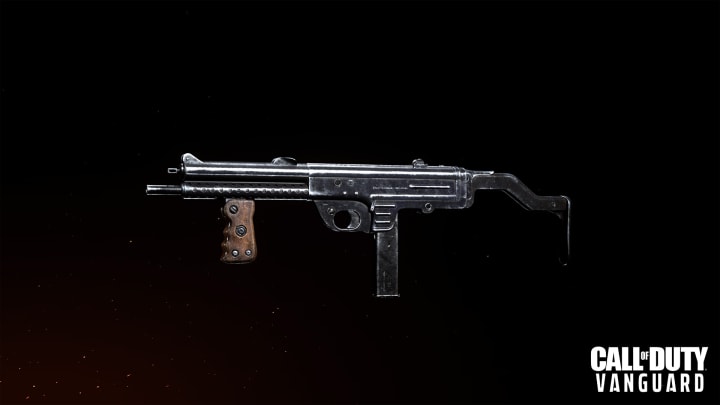 Armaguerra 43 SMG / Photo Courtesy of Activision
Season 2 of Call of Duty: Warzone Pacific and Vanguard is set to arrive on Feb.14, bringing plenty of changes to the state of the Battle Royale game. We expect plenty of new content to come from Season 2 as Season 1 brought us at the beginning of CoD Vanguard did, from changes in the Caldera map to new operators and weapons.
One of the newest weapons that should be arriving with the new update is the Armaguerra 43 SMG, a rapid sub-machine gun that if put into steady hands, can shred enemies at close to mid-range. Here's how you'll be able to get the Armaguerra 43 SMG inWarzone Pacific Season 2.
How to Get the Armaguerra 43 SMG in Warzone Pacific Season 2
The official description on the Call of Duty blog describes the Armaguerra 43 SMG as a "very high rate-of-fire SMG, effective at short to medium range engagements." Activision says that the Armaguerra 43 SMG will be released sometime in Season 2, unlike the Whitley LMGand KG M40 guns, which will be available as part of the Battle Pass on launch.
According to the blog, The Armaguerra 43 can be unlocked in one of two ways: through an SMG-based challenge or via Store Bundle to be released later this season, which features a Weapon Blueprint from this weapon's family. We'll have to wait for Season 2 to go live on Monday, Feb. 14, to learn more about this challenge and the bundle, and when we can expect them. Stay tuned for updates on the bundle and challenge as they are made available.