How to Get the Comet Azur Sorcery in Elden Ring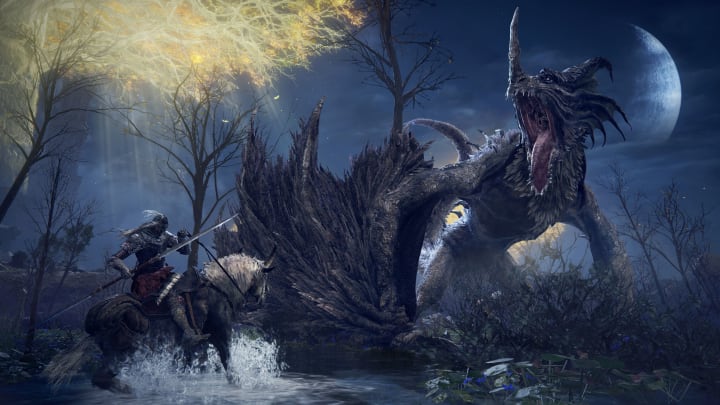 Image courtesy of FromSoftware
Want to know how to get the Comet Azur sorcery in Elden Ring? We've got you covered.
If you're playing Elden Ring with a predominantly Intelligence build, then you'll want to get your hands on some of the game's more useful sorceries. Where incantations favor Faith, sorceries favor Intelligence. Both types of spells can serve you well over the course of the game.
Some sorceries are a little more special and powerful than others. This is certainly true for the Comet Azur - a legendary sorcery which fires a giant comet projectile that deals some crazy damage from a great distance. Naturally, such a high powered spell requires some high levelled stats in order to use. The Comet Azur requires players to have 60 Intelligence, with each throw of the spell using up 40 FP.
So, where can you get the Comet Azur sorcery in Elden Ring?
Where to Find the Comet Azur Sorcery in Elden Ring
The Comet Azur can be collected to the east of the Volcano Manor area. / Image courtesy of eldenring.wiki.fextralife.com
As far as Elden Ring goes, getting hold of the Comet Azur sorcery is somewhat straightforward - though it will require you making your way through a reasonably tricky area.
Players can find the Comet Azur spell in the Hermit Village in Mt. Gelmir. Players will then need to locate Primeval Sorcerer Azur, a silent NPC found in the north of the village, by the cliffs. Once interacted with, the sorcerer won't speak but will simply hand over the sorcery to the player.
And it's as simple as that. The real challenge is levelling up enough of your Intelligence stat to use it. But once you do, it'll make short work of any enemies caught up in it.