How to Get the Ice Axe in Warzone Pacific Season 2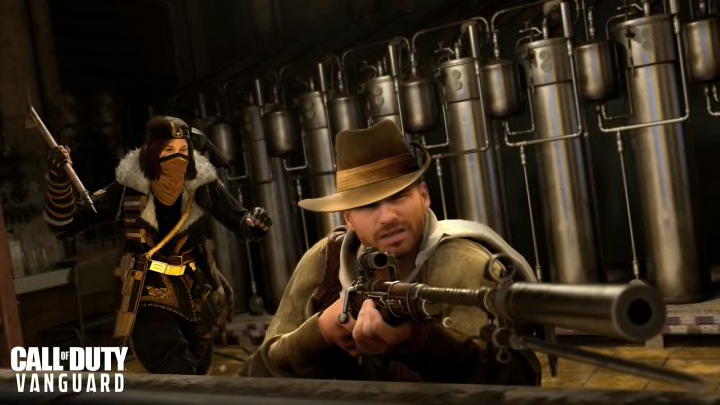 Ice Axe in Warzone Pacific / Photo Courtesy of Activision
Season 2 of Call of Duty: Warzone Pacific and Vanguard is set to arrive on Feb.14, bringing plenty of changes to the state of the battle royale. We expect plenty of new content to come from Season 2, from changes in the Caldera map to new operators and weapons.
One of the newest weapons that should be arriving with the new update is the Ice Axe, a lethal melee weapon with the capability to one-shot kill. Here's how you'll be able to get the Ice Axe in Warzone Pacific Season 2.
How to Get the Ice Axe in Warzone Pacific Season 2
The official description on the Call of Duty blog describes the Ice Axe as a "strong melee tool that is fit for snowy conditions, although it is deadly enough to be a one-hit kill no matter where in the world it is swung." According to the development blog, the Ice Axe will be released sometime in Season 2, unlike the Whitley LMG and KG M40 guns which will be available as part of the Battle Pass on launch.
The Ice Axe will be added into the game later in the season, and will be unlockable by completing a challenge or purchasing a bundle from the Store. Whichever method of release Raven Software chooses, be prepared to see this new lethal melee weapon in matches often when it drops this upcoming season.
Season 2 starts on Monday, Feb. 14.