Call of Duty
How to Get the MP5 in the Modern Warfare 2 Open Beta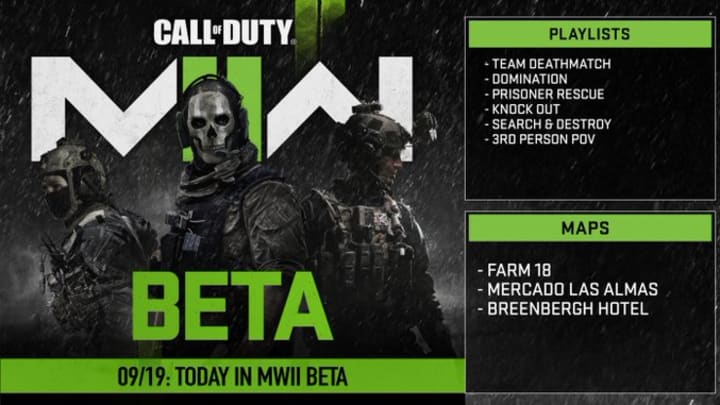 Photo by Activision/Infinity Ward
Users have found an exploit that allows players to access a locked weapon in the Call of Duty: Modern Warfare II Open Beta.
On release, fans were disappointed to find just one submachine gun available in Custom Loadouts. The FSS Hurricane, the SMG in question, also has a complicated unlock path requiring players to level up both the M4 and the FTAC Recon weapons to get the FSS Hurricane. Players could use the SMG in a default loadout, but a pillar of Call of Duty multiplayer is creating your own classes. Though, there's an exploit to unlock the Lachmann Sub, otherwise known as the MP5.
How to Get the MP5 in the Modern Warfare 2 Open Beta
Here's how to do so, as explained by CharlieIntel on Twitter.
Do not have Overkill equipped as a perk
Select the Expedite 12 shotgun as your primary weapon
Change your Perk Package to one that has Overkill
Your secondary will auto-select to the Lachmann-556
Level up the Lachmann-556 to Level 12
After doing so, players will be able to select the Lachmann Sub in the SMG category. CharlieIntel mentioned in the tweet tutorial that Infinity Ward claimed to have patched the exploit. Though, as of Sunday, Sept. 18, the exploit is still available.
It's possible the exploit is patched in the near future, or during Weekend 2, but for now, expect to see plenty of MP5s in lobbies considering how strong the weapon is in its current iteration.