How to Get the Museum in Animal Crossing: New Horizons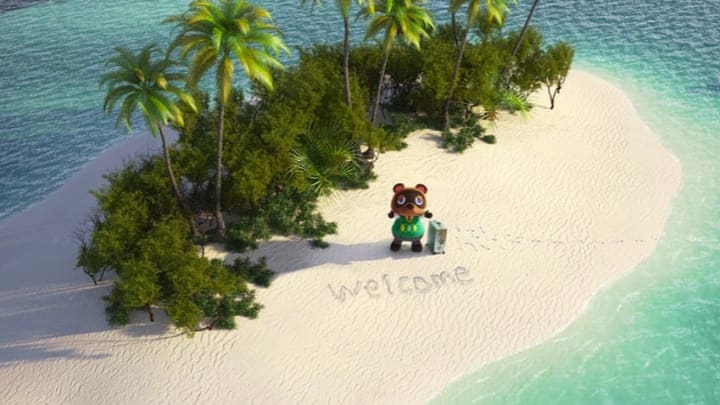 Knowing how to get the museum in Animal Crossing: New Horizons can help grow your island and attract visitors from all over the world. / Courtesy of Nintendo
How to get the museum in Animal Crossing: New Horizons can help grow your island and attract visitors from all over the world. Here's everything you need to know about getting the museum and how to stock it with impressive fauna and fossils.
How to Get the Museum in Animal Crossing: New Horizons
Before you can talk to Blathers and start construction on the museum in Animal Crossing: New Horizons, you'll need to talk to Tom Nook during your first day on the island. During the crafting lesson where you learn the recipes for the fishing rod and net, he'll say that he'd like to see anything that you manage to catch. After that conversation, bring back a combination of five creatures, fish or bugs, to Tom Nook.
When you speak to Tom Nook a second time, you'll get a new prompt that will allow you to tell Tom Nook that you found a creature and give over all five of your creatures to him. Then, Tom Nook will get a call from Blathers and he'll eventually appear on your island.
Once Blathers arrives, he'll need a place for his tent just like every other resident. But be careful, wherever you put Blathers tent will be where the museum will eventually end up. After putting up the tent, talk to Blathers and he'll tell you what he needs for construction on the museum to start.
You'll have to collect 15 more exhibits, either fish, fossils, or bugs, in order to open the museum, and Blathers will give you the recipe for the vaulting pole and shovel to facilitate your search. Once you've given Blather 15 exhibits, he'll get the paperwork started to start construction. Two days later, the museum will open and you'll have a home for all the unique creatures you manage to find on your island.