Top Games
How to Get Thundering Pulse in Genshin Impact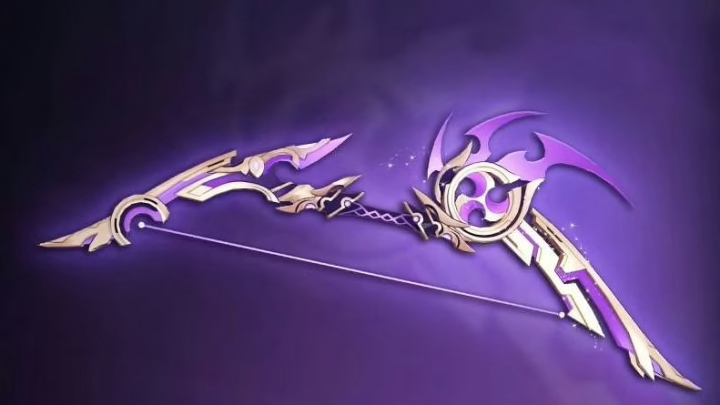 Genshin Impact's Thundering Pulse Bow / Courtesy of Mihoyo
Thundering Pulse is a weapon in Genshin Impact, and here's how players can find it.
Thundering Pulse is a 5-Star Bow in the Inazuma Series of weapons, and is considered one of the strongest bows in the game for DPS units. Initially released on Aug. 10, the bow has returned to the weapon banner for Version 2.8, and will be available until Aug. 23, according to Genshin Impact's official Twitter. Here's how to get it.
How to Get Thundering Pulse in Genshin Impact
Like most 5-Star weapons, Thundering Pulse can only be obtained by wishing on the Weapon Banner. For players who specifically want Thundering Pulse, they should make sure to select it as their preferred 5-Star weapon before wishing on the banner. The Weapon Banner has a similar pity system to the main character banners, where the player has a guaranteed 5-Star once they reach 90 pulls.
Thundering Pulse has a Crit DMG sub-stat, and it's passive increases ATK by 20%, alongside granting the user Normal Attack DMG stacks that can increase damage by up to an additional 40%. With a max ATK of 609, the bow is one of the strongest in the game, and works extremely well for Main DPS units like Ganyu, Yoimiya, Tartaglia, and other similar bow users.