Madden
How to Get Training Points in Madden 23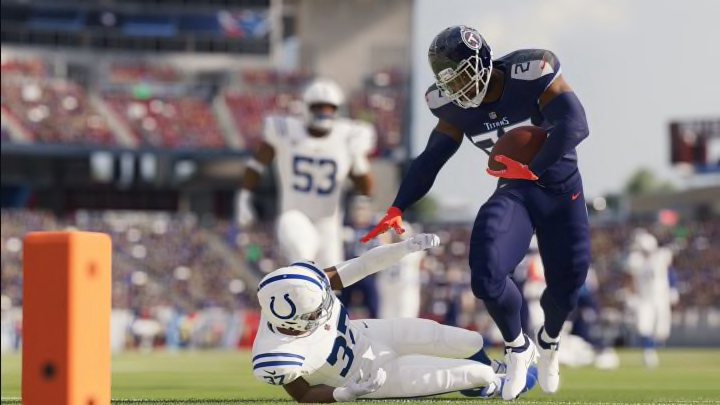 How to Get Training Points in Madden 23 / EA
Training points have been a big topic of discussion in Madden 23 through the first month of the game's release. Training points are needed to boost your player's attributes, making acquiring points a necessity to win.
Training points are used in Madden Ultimate Team to upgrade players and take your team to the next level. It is a form of virtual currency that can be used to upgrade players' abilities and attributes. You can also use your points to buy packs.
How to Get Training Points in Madden 23
The best and most reliable way to earn training points is by playing the game. Playing online games against opponents will earn you training points and you can even try getting challenges done to earn more points as well. However, this process takes time.
The best way to earn training points is to sell players you are not currently using on your roster. You can quick sell them by just clicking on them on your roster page.
If you are not using a certain player anymore in your lineup, you might as well quick sell them for a return of training points.
It is important to mention that the higher-rated players will net a higher amount of training points so this process could very well be useful if you are already fielding a really good team.
The best process to earn training points in Madden 23 has to be selling players off of your team. You can add these players to your lineup by opening packs and buying packs for your ultimate team.
At the end of the day, the process that makes the most sense though to earn training points has to be just playing the game and doing your best to complete challenges. This is how players start earning training points and could work if you are willing to grind to get better.