How to Get Yuji Itadori for Free in Fortnite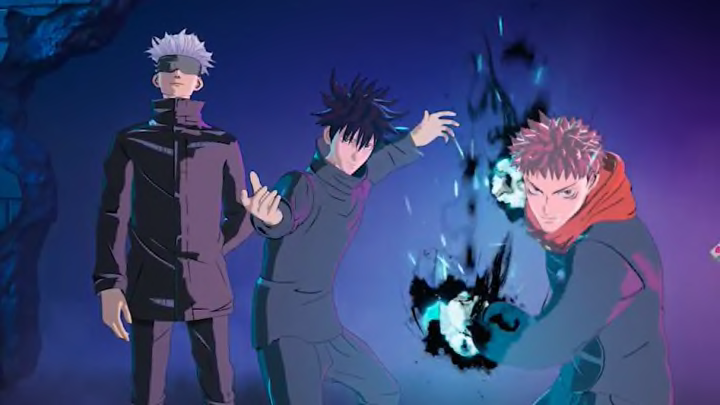 Yuji Itadori might be free in the next Fortnite update. / Epic Games
Jujutsu Kaisen is coming to Fortnite, and fans might be able to get the Yuji Itadori skin for free.
Fortnite update v25.20 just brought Fry, Leela, and Bender skins to Epic Games' Battle Royale, and now, the Futurama skins are already leaving to make room for the upcoming collaboration with Jujutsu Kaisen. In celebration of the popular anime series' second season, everyone's favorite sorcerers are making their Fortnite debut.
Epic Games confirmed the arrival of Satoru Gojo, Megumi Fushiguro, Nobara Kugisaki, and Yuji Itadori in a short teaser for the crossover releasing on Tuesday, Aug. 8. Although the skins were all initially thought to be included in the Item Shop, a leak from FNBRintel claims that Yuji Itadori might be available for free.
Here's a breakdown of how to get Yuji Itadori for free in Fortnite.
How to Get Yuji Itadori for Free in Fortnite
According to FNBRintel, players will be able to get Yuji Itadori for free as part of a special Jujutsu Kaisen Battle Pass. The Yuji Itadori skin will be unlocked after fans earn a certain amount of in-game currency by completing themed quests and other challenges.
The last mini Battle Pass in Fortnite came back in May with the Star Wars collaboration. Epic Games introduced Galactic Reputation, a new limited time in-game currency, that unlocked multiple tiers of free rewards, including V-Bucks, skins, and matching cosmetics. There was also a premium Star Wars Battle Pass that players could purchase for even more rewards.
As of now, Epic Games has not confirmed the addition of a Jujutsu Kaisen Battle Pass.