How to Heal in Tiny Tina's Wonderlands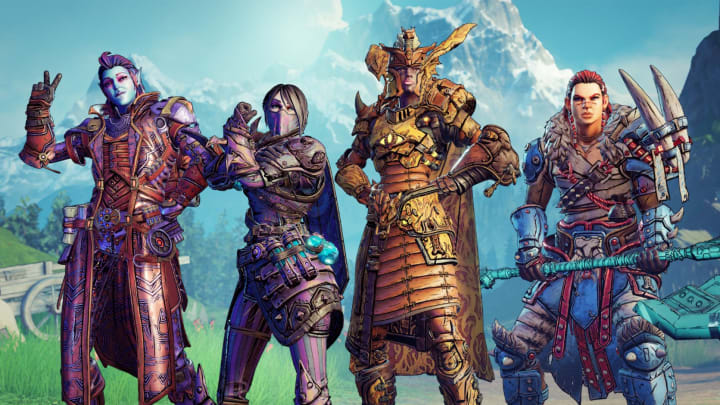 Tiny Tina's Wonderlands is available now. / Image courtesy of Gearbox Software
In Tiny Tina's Wonderlands, you will constantly be engaged in gunfights with enemies, so knowing how to heal is crucial to surviving.
There are three main ways to regain health in Tiny Tina's Wonderlands, here's how to heal with each method.
How to Heal in Tiny Tina's Wonderlands
The main way to heal in Tiny Tina's Wonderlands is by picking up the red health potions that enemies drop. You can also find them inside containers that typically provide you with ammo.
You might also want to get gear that has the automatic health regeneration perk. This will allow you to gain health over time or regain health when you kill an enemy. You can also use Dark Magic to drain health from enemies which you can use to heal yourself.
If you are downed, you will not die immediately. Your team can revive you. If you're playing solo then you can kill an enemy to get back into the fight. We recommend keeping one or two normal enemies alive in boss fights to keep your hopes alive, especially when you're out of armor.
Tiny Tina's Wonderlands is available now on PlayStation 4, PlayStation 5, Xbox One, Xbox Series X and Series S, and Microsoft Windows.