How to Increase Your Corporate Level in NBA 2K22 MyCareer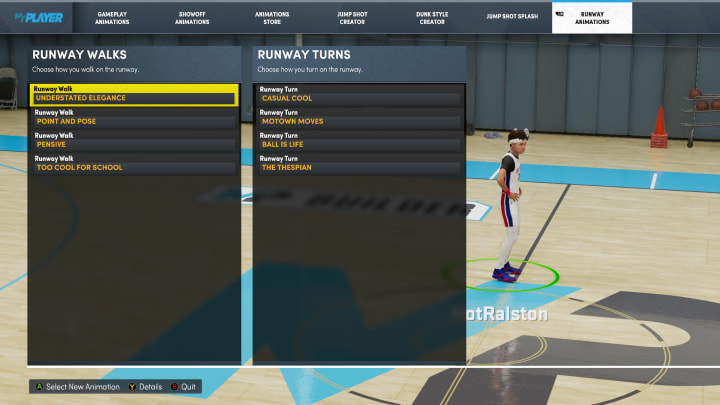 Here's a breakdown on how to increase your Corporate Personal Brand level in NBA 2K22 MyCareer on Next Gen. / Photo courtesy of Ralston Dacanay, 2K
How to increase your Corporate Level in NBA 2K22 MyCareer on Next Gen is something many remain confused about as they try to secure the shoe deals and endorsements of their MyPlayers' dreams.
For those on PlayStation 5 and Xbox Series X|S, here's a breakdown on how to increase your Corporate Personal Brand level in NBA 2K22 MyCareer on Next Gen.
How to Increase Your Corporate Level in NBA 2K22 MyCareer
In NBA 2K22 Next Gen, there are a total of 10 different Personal Brand attributes and 13 different endorsement opportunities for players to take on in MyCareer. To sign a sponsorship deal with a certain brand, players must first meet their Fans and Personal Brand level requirements, which can be found in the Personal Brand screen in the Progression tab.
Ultimately, they are all relatively easy to build up naturally as you play NBA games and complete quests, except for the Nike deal, which requires players to get to a whopping Level 8 in Corporate.
To increase your Corporate Personal Brand Level easily and quickly, you'll need to hit up the Fashion Runway by the North Side Knights' corner of the City.
There, you can earn around 15 to 30 Corporate Level points per appearance. Before getting on stage, however, be sure to go to the Runway Animations section and equip any of the following:
Runway Walk: Monotone, Understated Elegance, Pensive
Runway Turn: Casual Cool, Motown Moves, Ball Is Life, The Thespian
Generally, the more serious and stoic moves will help boost your Corporate grade up, albeit at the cost of some Free Spirit points.
Additionally, players can simply answer questions from the media in serious, more reserved ways, but this is less consistent to do on short notice.