Top Games
How to Invite Friends on Enlisted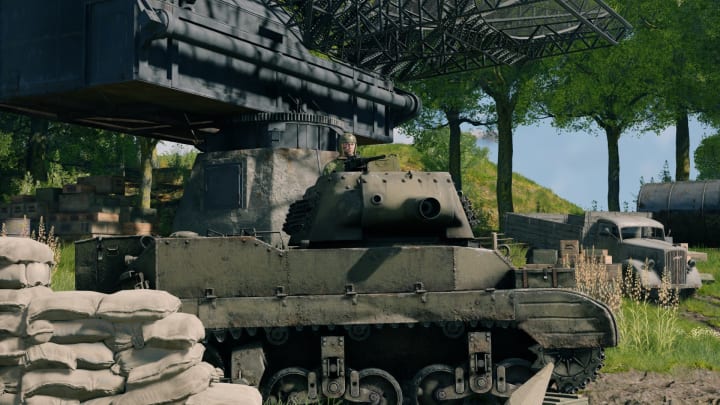 Here's what we've discovered about how to invite friends on Enlisted. / DarkFlow Software, Gaijin
Here's what we've discovered about how to invite friends on Enlisted.
Enlisted is the latest iteration of the classic MMO shooter genre. Developed by DarkFlow Software and published by Gaijin, Enlisted is set in World War II with players needing to work together as leaders of a squad, members of a tank crew, and aircraft pilots for their faction. Obviously, with such cooperative-based play, inviting friends is a desired and necessary part of the game.
How to Invite Friends on Enlisted
To invite friends in Enlisted, players need to search their companion's gamer tag in the "Find Friends" function. Depending on their crossplay settings, they should have no issue selecting players from other platforms. They can then invite those added in-game friends to matches from there.
Unfortunately, due to the limitations of the game still being in its open beta stage, the options to play with friends are few and far between. As of the last server update on March 17, crossplay is only enabled for console users. PC players will have to be content playing with other PC players while those on console can play with other console users.
This can be paired down even further, if desired. PlayStation players can opt to only play with others of their platform—as can Xbox players.