Top Games
How to Maximize Halo Infinite FPS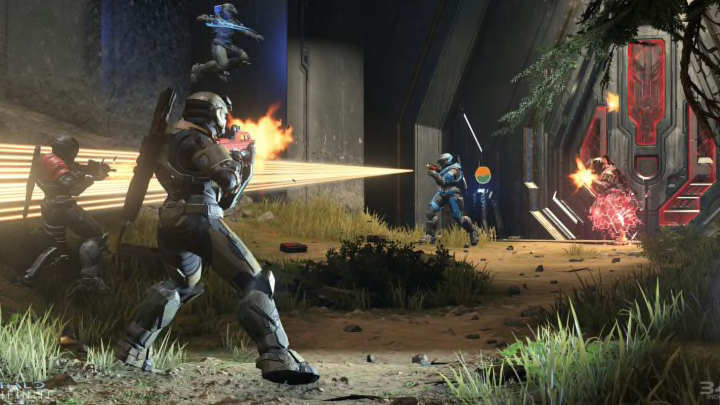 Halo Infinite / Credit to 343 Industries
When playing Halo Infinite, you'll want every setting to suit your needs for maximum performance and experience. From a good control layout to Deadzone settings, there are many important factors to maximizing your Halo Infinite gameplay.
One of these important factors for a proper Halo experience is your FPS (Frames Per Second). Here's how to maximize your FPS in Halo Infinite to have the best visual performance possible.
How to Maximize Halo Infinite FPS
Halo Infinite allows players to customize various graphical settings, and while you may have to sacrifice some of the stunning graphics that Halo Infinite has to offer, the boost of your FPS will be worthwhile.
Try these setting configurations to boost your rig's performance playing Halo Infinite:
Field of View: 95-100
Borderless Fullscreen: Off
Resolution Scale: Native resolution
Minimum Frame Rate: Off
Maximum Frame Rate: Your monitor's refresh rate
Vsync: Off
Limit Inactive Frame Rate: Off
Halo Infinite will look \worse when you lower your resolution, but it'll also give you a nice performance boost to your setup, so it's a step down on quality for a step up on performance.
In the graphics settings, try out these changes as well to further enhance the game's FPS performance:
Quality Preset: Custom
Texture Filtering: Low
Texture Quality: Medium
Geometry Quality: Medium
Reflections: Off
Depth of Field: Low
Shadow Quality: Low
Lightning Quality: Low
Volumetric Fog Quality: Low
Cloud Quality: Low
Dynamic Wind: Off
Ground Cover Quality: Low
Effects Quality: Low
Decal Quality: Low
Animation Quality: Low
Terrain Quality: Low
Simulation Quality: Low
Flocking Quality: Low
As for most games, the key to maximum performance is sacrificing some of the quality of the visuals. If you already have a great amount of FPS on medium settings, you can keep your settings at that level. These low settings, however, will ensure you are at peak FPS and peak gameplay for competitive matches.
Of course, keep in mind that it's relative to your personal computer as well.