Top Games
How to Play as Spider-Man in Marvel's Avengers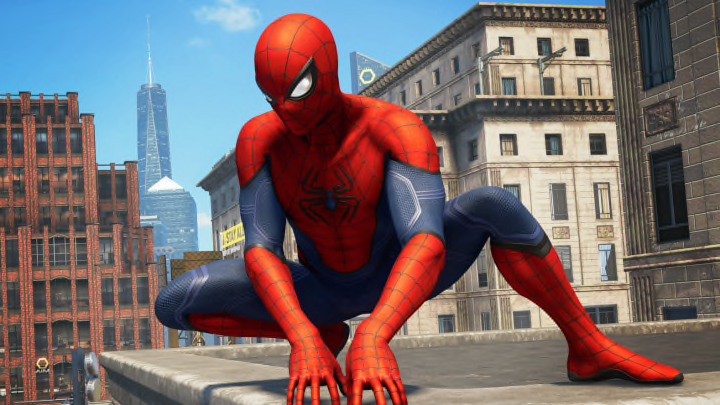 Image courtesy of Crystal Dynamics/Square Enix/Marvel
Spider-Man has swung his way into Marvel's Avengers. Here's what you need to know if you want to play as everyone's favorite web-slinger.
An all-new event has begun in Marvel's Avengers. The With Great Power Hero Event brings Spider-Man into the roster exclusively for PlayStation players. In the recap on the game's website, the description of the event says, "Peter Parker partners up with the Avengers to stop AIM from acquiring technology that could make their Synthoid army unstoppable. "
"Spider-Man forms a tentative friendship with Ms. Marvel and Black Widow while learning the new dynamic of working in a team."
Spider-Man in Marvel's Avengers is a free character, but players will need to find him first in order to add him to your team. Here's what you need to know.
How to Play as Spider-Man in Marvel's Avengers
To kick off the Spider-Man content, head to the Chimera helicarrier. If you're not nearby, use the War Table to transfer back to the Chimera.
Once there, you'll need to find Spider-Man though he doesn't seem to be anywhere obvious. To find him, head to the main deck and look to the left of the front windows. You'll notice that one of the windows is covered in a "suspicious web" which, after inspecting, will trigger a cutscene.
Spider-Man notably doesn't have any story missions and, instead, his story is told through audio logs and comics which are unlocked as you play through his challenges. Without story missions, the way to level up Spider-Man is a bit different to some of the other characters. You'll need to play through some old missions in order to level up and unlock abilities.
And that's all there is to it. If you're a PlayStation fan, be sure to bring the friendly neighborhood Spider-Man into the fold.