How to Play Co-Op in Far Cry 6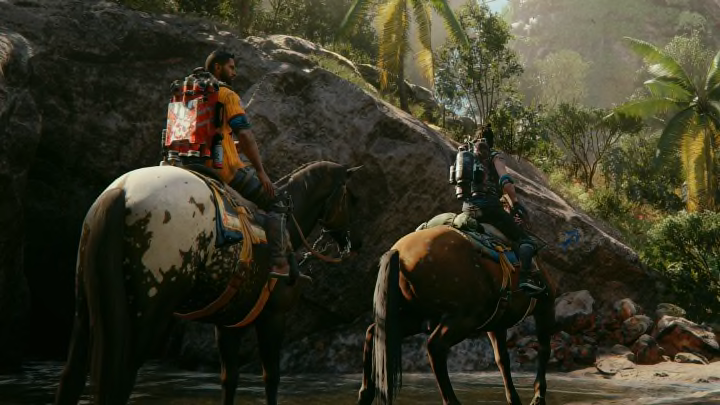 Image courtesy of Ubisoft
Far Cry 6 is finally here, but co-op mode has left a few players feeling stumped. Here's what you need to know.
With the launch of Far Cry 6 today, Oct. 7, many players are already getting stuck into the deadly action shooter. Set on the fictional Caribbean island of Yara, a fascist dictator named "El Presidente" Antón Castillo has full control. Players take the role of Dani Rojas, a former officer in the Yaran armed forces turned guerrilla soldier. The goal here is to combat Castillo, and topple his regime.
Fans of the Far Cry series might be familiar with the co-op multiplayer option included in Far Cry 5. Many players have been wondering if this new installment will also feature co-op. Fortunately, it does, but there are a few things to learn.
How to Play Co-Op in Far Cry 6
To play co-op in Far Cry 6, you'll first need to get a little way into the game before the option becomes available. Players will need to go through a few story missions, indicated by yellow diamonds on the map, until they get to a mission named "Du or Die" on Isla Santuario.
After completing this mission, a notification will appear on the screen to let you know that co-op is now available. To access this mode, pause the game and select the icon in the top right with a silhouette of two people. From here, you'll be able to play with a friend, search for a partner, or offer to become someone else's partner.
It's worth noting that players cannot set themselves as a partner and look for their own partner at the same time. Additionally, you cannot search for a partner when undertaking Special Operations.
Through co-op, you'll be able to play through main missions, side missions, and activities with your partner. This will be similar to Far Cry 5's co-op mode. All progress and experience carries over when playing in co-op so no need to worry about losing your place.